This is an archived article and the information in the article may be outdated. Please look at the time stamp on the story to see when it was last updated.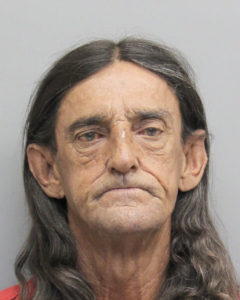 CUT OFF, LA – A 59-year-old man is behind bars after getting a DWI for driving a lawnmower along the side of the road while intoxicated.
Officers spotted Brian Cheramie steering his riding lawnmower along the shoulder of Highway 3162 around 12:15 a.m. on May 19, according to the Lafourche Parish Sheriff's Office.
Cheramie swerved onto the westbound lanes of traffic several times, and later admitted to drinking "several beers" prior to operating his lawnmower.
After performing poorly on a field sobriety test, Cheramie's blood alcohol content registered at .144 percent, according to the LPSO.
The legal limit in Louisiana is .08 percent.
Cheramie was booked on an outstanding contempt of court warrant from the town of Golden Meadow and his second DWI and booked into the Lafourche Parish Detention Center on a $2,800 bond.
Cheramie was one of seven Lafourche Parish residents to receive DWIs during the same weekend, but he was the only one to have done so while driving a lawnmower.