This is an archived article and the information in the article may be outdated. Please look at the time stamp on the story to see when it was last updated.
KENNER, La. — The Coast Guard suspended its search Monday night for the man who was missing after an explosion on an oil platform in Lake Pontchartrain near Kenner.
Missing is Timothy Morrison, 44, of Katy, Texas.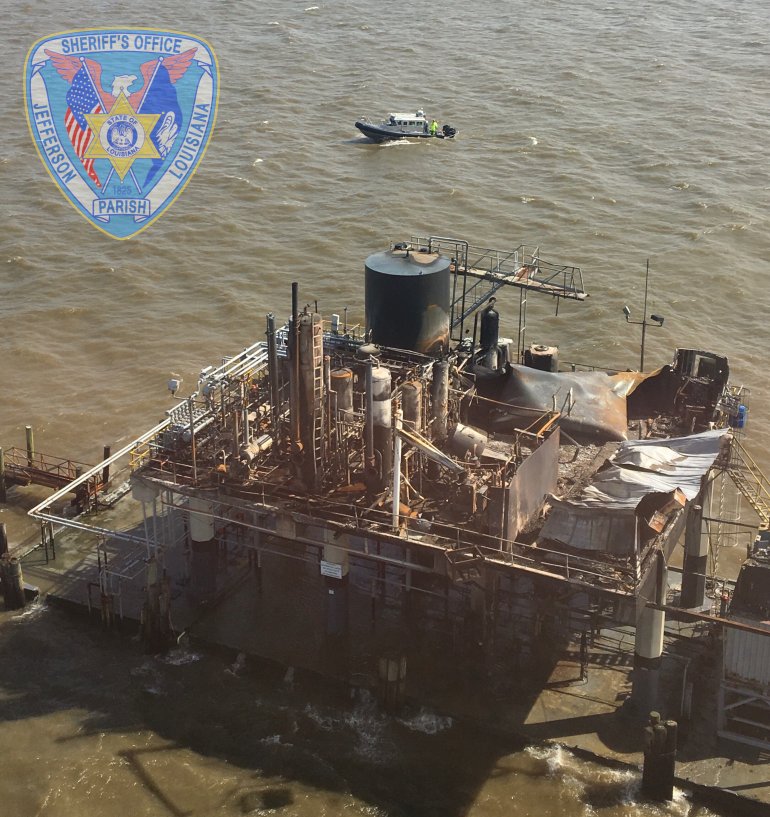 Seven workers were injured. Of those, three are listed as critical, and two have been taken to a burn unit in Baton Rouge. Four have been discharged from the hospital.
Alvin Kembrel and Lawrence Dufrene were initially transported to University Hospital where they were stabilized before being sent to the Regional Burn Center at Baton Rouge General due to the severity of their injuries.  James Bordelon was transported to University Hospital and is recovering following surgery.  Devin Billiot, Brent Neil, Paul Pfister, and Cody Boudreaux were all treated and released today.
The Coast Guard said rescuers suspended the search for Morrison at 7:15 p.m. after an exhaustive search with the assistance of multiple agencies and resources.
"The decision to suspend a search is never an easy one," said Cmdr. Zac Ford. "We send our thoughts and prayers to the Morrison family and all those affected by this incident."
The fire on the platform, which is owned by Clovelly Oil Co., was extinguished Monday morning.
Coast Guard pilots from Air Station New Orleans flew over the area Monday and reported no visible signs of pollution. The Coast Guard will continue to monitor the area for any potential pollution.
Louisiana State Police HAZMAT Division is investigating the cause of the explosion.