This is an archived article and the information in the article may be outdated. Please look at the time stamp on the story to see when it was last updated.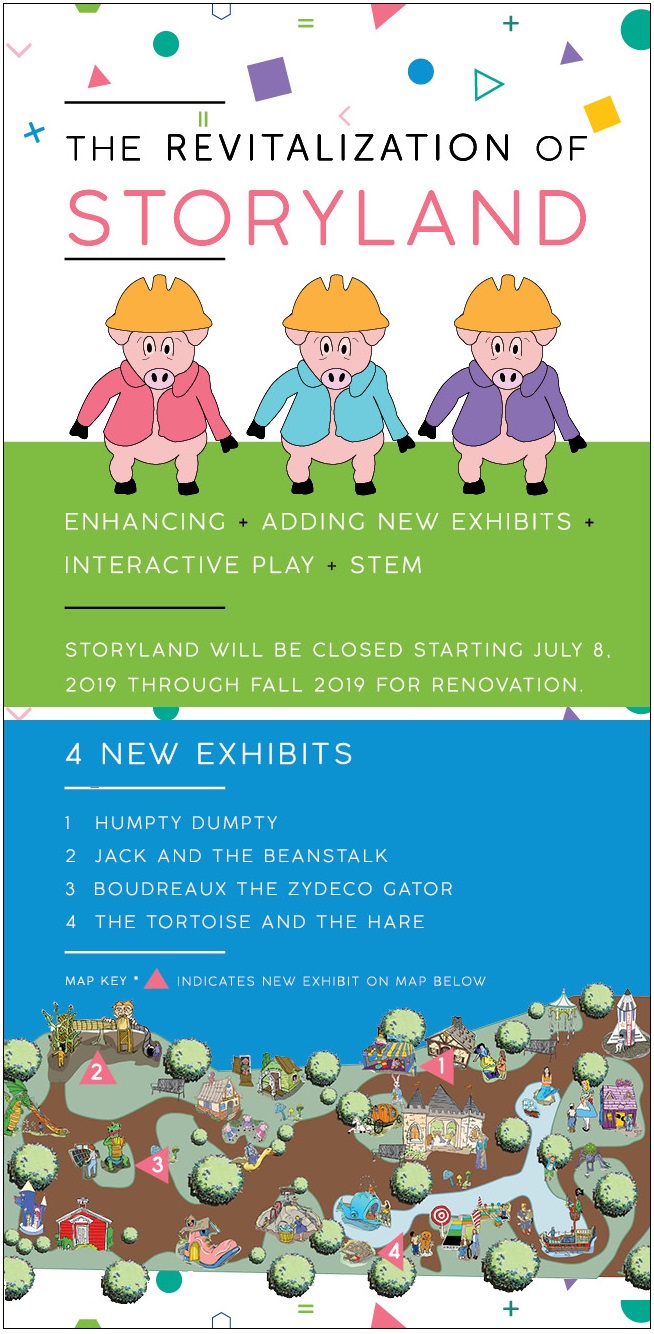 NEW ORLEANS – City Park's popular childrens's destination, Storyland, is getting a much-needed makeover.
According to the City Park website, Storyland will close July 8, and will remain closed through the Fall.
This is the first major renovation in 35 years, and for the first time in 60 years, new exhibits are being added.
When it re-opens, the enchanted playground will have four new exhibits; Jack and the Beanstalk, Humpty Dumpty, The Tortoise and the Hare, and Boudreaux the Zydeco Gator.
Additionally, 18 of the older exhibits, like Pinocchio and the Whale, Hey Diddle Diddle, the Storyland Castle, and the Puff the Magic Dragon slide, will receive enhancements.
The upgrades will include teaching methods such as STEM and interactive play.
The park also plans to increase ADA accessibility.
Friends of City Park's member perk, free admission to Storyland, will be re-activated upon opening.
Members should reach out to the Friends of City Park office for any questions by clicking here.