This is an archived article and the information in the article may be outdated. Please look at the time stamp on the story to see when it was last updated.
NEW ORLEANS (WGNO) — New Orleans police have a pretty good idea of what happened at a business in Esplanade Ridge last month when it was targeted by a burglar.  The case is the latest to roll on the Wheel of Justice.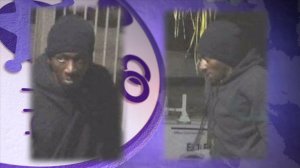 According to police, the burglary happened at about 11:30 on Sunday, January 29 at E-1 Electric Company in the 1400 block of North Dorgenois Street.
A surveillance video shows a man pushing rolls of electric wire through the gaps in the business' iron fence.  Then the man is seen jumping the fence and making his getaway.
Not only does the video show what happened, it also caught some pretty good shots of the man's face.  Click on the video button above for a better look.
The area has plenty of security cameras, but one of the best views of the crime was recorded by someone in the area who used a cell phone.
If you can help solve this latest Wheel of Justice case, phone-in your tip to CrimeStoppers at 504-822-1111.  You can remain anonymous, and you don't have to testify in court.  You could also earn a cash reward.
So far, more than 320 people have been booked after their cases rolled on the Wheel of Justice.