This is an archived article and the information in the article may be outdated. Please look at the time stamp on the story to see when it was last updated.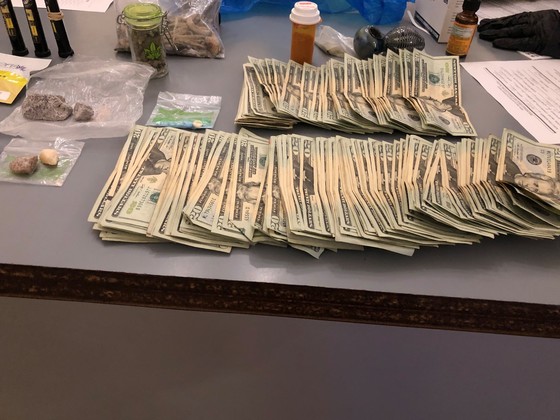 NEW ORLEANS – Four people were arrested over the weekend after police found cash and a wide assortment of drugs in their Bourbon Street hotel room.
The situation began to unfold when officers arrived at a bar in the 240 block of Bourbon around 2:40 a.m. on December 29, according to the NOPD.
A 41-year-old man named Jerry Myrick was highly intoxicated and was refusing to leave the premises, leading to his arrest for trespassing.
Officers found a large amount of cash, two cell phones, and a bag of 15 amphetamine pills in Myrick's pockets, and Myrick lead police to believe he had more drugs and cash in his hotel room.
After obtaining a search warrant for Myrick's hotel room in the 300 block of Bourbon, officers found a bag of rock crystal opioids, a large bag of psychedelic mushrooms, a container of marijuana, five pot cookies, three vape cartridges containing THC, a container of heroine, five amphetamine pills, and a large amount of cash.
Three people who were in the room at the time of the search – 24-year-old Jaclyn Meshako, 28-year-old Leah Armstrong, and 48-year-old Jay Dee Ashley – were all arrested, according to the NOPD.
Officers added a charge of possession of narcotics with the intent to distribute to Myrick's earlier trespassing charge.
Anyone with additional information on this incident is asked to contact Eighth District detectives at (504) 658-6080.