This is an archived article and the information in the article may be outdated. Please look at the time stamp on the story to see when it was last updated.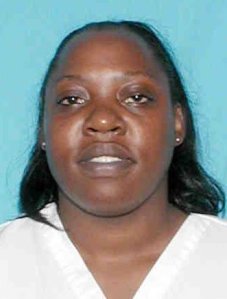 NEW ORLEANS – A burglary suspect has been hospitalized after attacking a homeowner during a robbery, breaking into two other nearby homes, and then biting and kicking officers as they attempted to arrest her.
Forty-two-year-old Shemika Davis was transported to a hospital in the early morning hours of December 8 after officers suspected she possibly in the midst of a drug overdose.
Officers were alerted to reports of multiple break ins just before 12:30 a.m. in the 4600 block of Chrysler Street and the 4600 block of Corinne Street, according to the NOPD.
Davis reportedly broke into one home and fought with the homeowner before leaving that residence and forcing her way into a neighboring home by smashing a window.
Responding officers found Davis inside a third home, which she had also broken into.
Davis attempted to fight off the officers by biting and kicking them, according to the NOPD.
When she is released from the hospital, Davis will be charged with attempted simple burglary of an inhabited dwelling, home invasion, theft, and resisting an officer with violence.