This is an archived article and the information in the article may be outdated. Please look at the time stamp on the story to see when it was last updated.
ALGIERS, La. (WGNO)-- On the Martin Luther King, Jr. holiday, thousands took advantage of their last chance to experience 'Exhibit Be.' The old apartment complex in Algiers went from blight to beauty after some local artists turned it into a masterpiece with a message. WGNO reporter Deepak Saini was at the grand closing celebration for the temporary exhibit.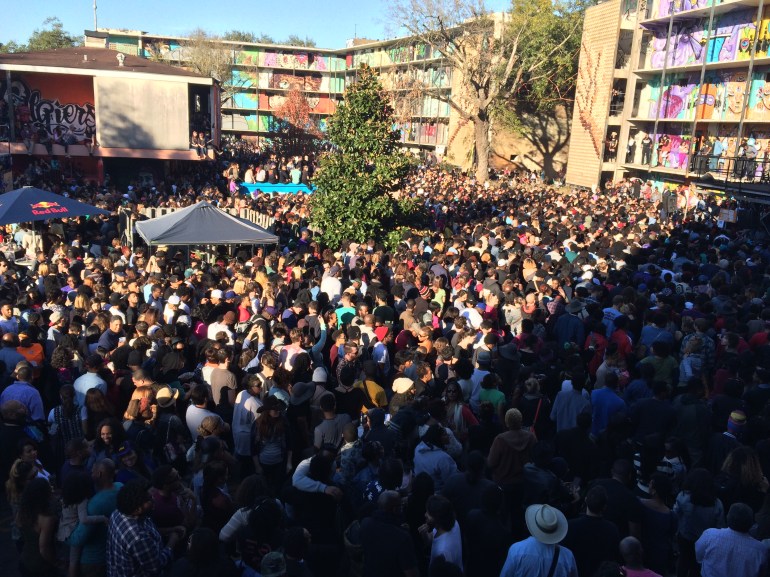 Erykah Badu arrives to give a proper send-off to a major work of art.
"I'm just going to go by what I'm feeling right now. I'm feeling the energy to anoint the space with just a few moments of silence," Badu tells the crowd.
Outside the gates, hundreds wait for a chance they'll never get again; to see a former apartment complex transformed into a graffiti masterpiece.
"This is turning lemons into lemonade. This is showing what can be done with art, this is showing the power that art has, the power that music has, the power that community has," says Exhibit Be creator Brandan Bmike Odums.
Here, the only issue of color is what's on the walls.
"Art can touch so many boundaries. Music can touch boundaries. It's opening up the dialogue for discussions, network, and community one day at a time," says visitor Mike Five.
If there was any question about whether Martin Luther King's dream was alive, look no further.
"All communities within our community are represented and it's so magical," says organizer Lydia Nichols.
Dr. King's timeless message of racial and religious equality is global, helping even a visitor from Paris heal after France suffered from one of the most horrific terror attacks in its history.
"Nobody will recover ever from that. I think just as your twin towers, but it doesn't change the basis of France which is multicultural, multi-religion," says visitor Sylvie Diel.
Although 'Exhibit Be' will soon be just a memory, the idea of what it stands for, is how Dr. King probably intended the world to be.
"More than the sadness of its going away, we're excited by the fact that we could end it in such a great way," says Odums.
The site will soon be torn down and turned into a sports complex and hotel. The 'Exhibit Be' organizers say they plan to road trip with some of the contributing artists to help communities in other states create their own outdoor art exhibits.