This is an archived article and the information in the article may be outdated. Please look at the time stamp on the story to see when it was last updated.
NEW ORLEANS — Big Chief Thomas "Tom" Sparks, Sr., of the Yellow Jackets, the oldest known living male Mardi Gras Indian, died Tuesday, March 13, at home, surrounded by his family, his daughter confirms.
Sparks was born in 1932 and was fascinated by Mardi Gras Indian culture as a child, partly because his mother was a full-blooded American Indian.
In 1947, the teenaged Sparks became the flagboy of the Bumble Bee Hunters and stayed with the tribe until he went into the military to serve in the Korean War.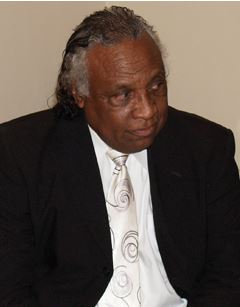 In addition to participating in the Mardi Gras Indian tradition for over 70 years, he was a devoted father, loving husband, master carpenter, member of the Masons and a Korean era Army Veteran.
Sparks served as an adviser to the Mardi Gras Indian Hall of Fame.
His family described him as a humble man and devout Christian.
His travels as a Mason and Mardi Gras Indian took him throughout the country and to international destinations.
Sparks was also an Avian Fancier (racing pigeon handler) who constructed custom lofts, a passion he shared with fellow Mardi Gras Indian Big Chiefs Eugene "Junior" Thomas, Jr., White Eagles (deceased) and Clarence "Delco" Dalcour, Creole Osceolas.
He was a master carpenter who held membership in the Carpenters Union. He built his home in New Orleans East in the 1970s and rebuilt it single handedly after Hurricane Katrina. The original Mississippi River Bridge, Super Dome, and Morial Convention Center are among the many notable projects he worked on during his long stellar career as a master carpenter.
Big Chief Tom was the recipient of many awards and honors, including recognition by the U.S. Senate, the Louisiana Legislature, New Orleans City Council and the Masons. He was the recipient of the Mardi Gras Indian Hall of Fame's Crystal Feather and award for masking over 50 years.