This is an archived article and the information in the article may be outdated. Please look at the time stamp on the story to see when it was last updated.
BELLE CHASSE, La. (WGNO) – More than 100 students from Belle Chasse Middle School got a chance to hang out and soak up some sun Thursday at the Belle Chasse YMCA. It was all part of the Plaquemines Parish Sheriff's Office's "Catching Rays for Making A's" program. The program rewards 6th -12th graders who made a 3.5 grade point average or above this year.
Today the 6th through 8th graders got a free t-shirt, a beach towel and a day off for all their hard work during the school year.
The kids played pool games and listened to music. Sheriff's deputies served up some lunch featuring hot dogs and hamburgers.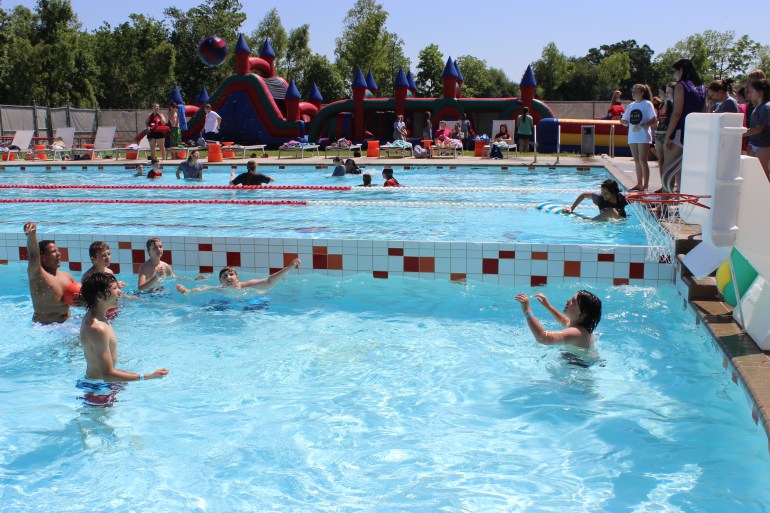 It was the first of four special "Catching Rays for Making A's" academic achievement celebrations.
The Sheriff's Office officials say, "the program is made possible by a generous $25,000 contribution from Phillips 66's Alliance Refinery. "
The Sheriff's Office teams up with YMCA of Greater New Orleans, Plaquemines Parish School Board, and Phillips 66 Alliance Refinery to put on the program.