This is an archived article and the information in the article may be outdated. Please look at the time stamp on the story to see when it was last updated.
BATON ROUGE — The NAACP called for Baton Rouge Police Chief Carl Dabadie Jr. and other top officials to resign in the wake of an officer-involved shooting that killed 37-year-old Alton Sterling.
"We're actually here today to speak to the culture of the Baton Rouge Police Department. This incident is only one incident in many," Baton Rouge NAACP leader Michael McClanahan told reporters Wednesday. "What we're going to do is root out the 1% of bad police officers that go around being the judge, the jury, and execution of innocent people, period, but more specifically, innocent black lives."
Louisiana Rep. Cedric Richmond has also called on the Justice Department to investigate Sterling's death.
Sterling was shot and killed by two officers outside a convenience store just after midnight Tuesday. Video of the shooting was posted on social media and sparked public outrage and protests.
A White House petition has also been created on behalf of Alton Sterling.
A vigil for Sterling will be held outside of the store on North Foster Drive where he died at 6 p.m.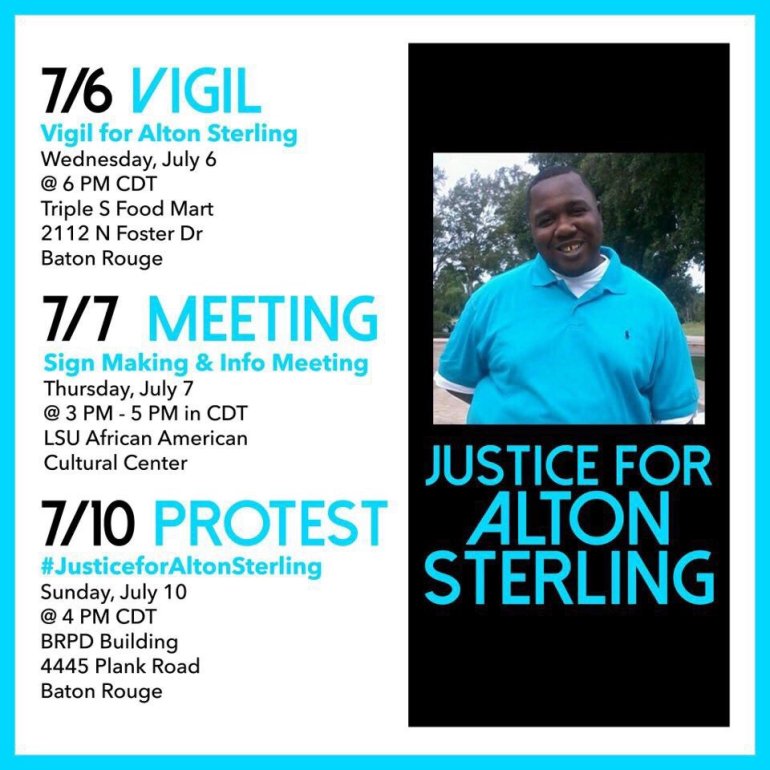 https://twitter.com/xceteras/status/750681394926395392
https://twitter.com/xceteras/status/750687828128903168
https://www.instagram.com/p/BHhWjFFBoRF/