This is an archived article and the information in the article may be outdated. Please look at the time stamp on the story to see when it was last updated.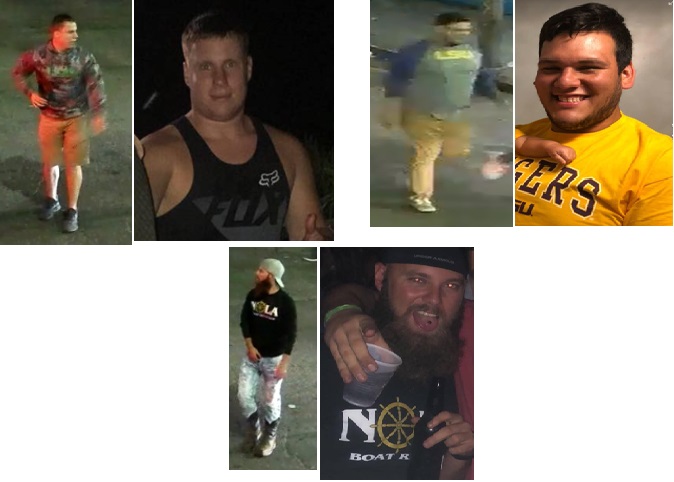 NEW ORLEANS – The NOPD has issued arrest warrants for three men who used brass knuckles and a beer bottle to beat a man in the Marigny in what has been described as a racially motivated attack.
The three men were standing in the middle of the street in the 1400 block of Decatur just before 4 a.m. on November 4, according to the NOPD.
The victim came to a stop behind the men to let a passenger out and honked his horn in an attempt to get them to clear the road.
The trio turned on the driver, shouting racial slurs as they approached his vehicle.
The victim got out of his vehicle, and the three men attacked him, punching him in the head with brass knuckles and breaking a beer bottle over his head, according to the NOPD.
Arrest warrants have been issued for Matthew Adam Vining, Stone Michael Linden, and Bobby Lee McCollister, who are all 23-years-old.
All three are wanted for aggravated second degree battery.
Anyone with information on the whereabouts of Matthew Adam Vining, Stone Michael Linden and Bobby Lee McCollister is asked to contact Eighth District detectives at (504) 658-6080 or call anonymously to Crimestoppers at (504) 822-1111 or toll-free at 1-877-903-STOP.