This is an archived article and the information in the article may be outdated. Please look at the time stamp on the story to see when it was last updated.
NEW ORLEANS — A man who has been in prison since 1981 for a murder that investigators now say he didn't commit is free — for now.
According to Innocence Project New Orleans, John Floyd, now 67 years old, has been released from the Louisiana State Penitentiary at Angola under supervision and will work on a farm in the Lafayette area while his case is on appeal.
Floyd was convicted of one of two murders that happened Thanksgiving week of 1980. Both victims were gay men who had sex with their killer before being stabbed to death, one at the Fairmont Hotel and one on Governor Nicholls Street in the French Quarter. Despite the similarities in both murders, Floyd was only convicted of one.
His conviction was based on a confession from Floyd, but the Innocence Project has since uncovered DNA and fingerprint evidence that IPNO investigators say proves that Floyd was not the killer.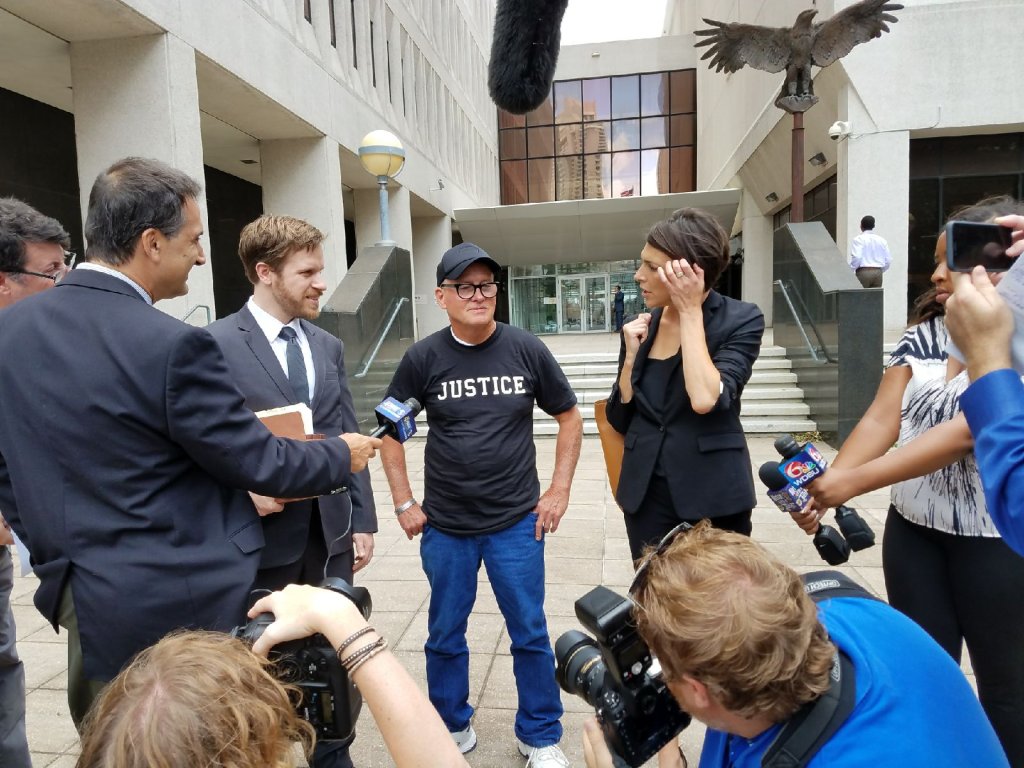 "Investigating officers mishandled evidence at the Hines crime scene, failed to disclose exculpatory results and evidence, and made probative testing unavailable to the defense by hiding testable evidence," the Innocence Project said.
Appeals courts in Louisiana have denied retrials to Floyd, but a federal court has vacated Floyd's sentence based on evidence uncovered by IPNO.
Orleans Parish District Attorney Leon Cannizzaro's office is appealing the judge's decision to vacate the sentence, but Floyd will remain free until a ruling on the DA's appeal.
Floyd spoke briefly to the media after the hearing Thursday afternoon that set him free.
He was wearing a black T-shirt with the word "Justice" across it.
He said he plans to have a nice meal in New Orleans before heading to Lafayette Parish Friday.
You can read more about Floyd's case from the Innocence Project website.