This is an archived article and the information in the article may be outdated. Please look at the time stamp on the story to see when it was last updated.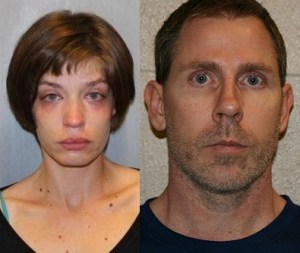 NEW ORLEANS (WGNO) — Terry Speaks and Margaret Sanchez  appeared at the Jefferson Parish Courthouse Monday.
They face second-degree murder charges for the brutal killing and dismembering of a woman in 2012. Both have pleaded not guilty.
Speaks and Sanchez's lawyers made a motion Monday to suppress evidence and statements made to police.
All motions were denied.
Sanchez's lawyer, Jessica Malolly, said they made these motions because of technicalities when the statements were made.
In court, investigators were brought in and questioned by both sides.
During an interrogation with Sanchez, her lawyer argued that her client repeatedly told investigators during questioning that she was uncomfortable, saying:
'I want my dad.'
'I don't feel safe.'
'why are you harassing me.'
'My blankets make me feel safe.'
But the judge said her rights were read to her and she never specifically asked for a lawyer.
As for Speaks, the judge felt like investigators conducted the interrogation correctly.
Both are accused of brutally killing and dismembering dancer Jaren Lockhart in 2012. Parts of her body were found in beaches in Mississippi.
Sanchez and Speaks are the last known people to see Lockhart alive.
The three of them were seen on surveillance video leaving a Bourbon Street nightclub.
Last May, Speaks confessed to killing Lockhart, cutting up her body and disposing of her body.
Speaks was also in court for 'failing to register as a sex offender' after he was convicted of having sex with a minor in New York. That trial date is set for March 9th.
Status dates for the murder trial for both Sanchez and Speaks are on  March 4th and May 13th.
The trial date for Speaks on June 15th.
The trial date for Sanchez still needs to be determined.