This is an archived article and the information in the article may be outdated. Please look at the time stamp on the story to see when it was last updated.
NEW ORLEANS — Eddie Fausch is known as "the King of the Jazz Tent" at Jazz Fest.
Every single year, the 86-year old can be seen dancing and starting second line parades around the tent.  He's become popular with the locals and visitors who love watching "The King" dance.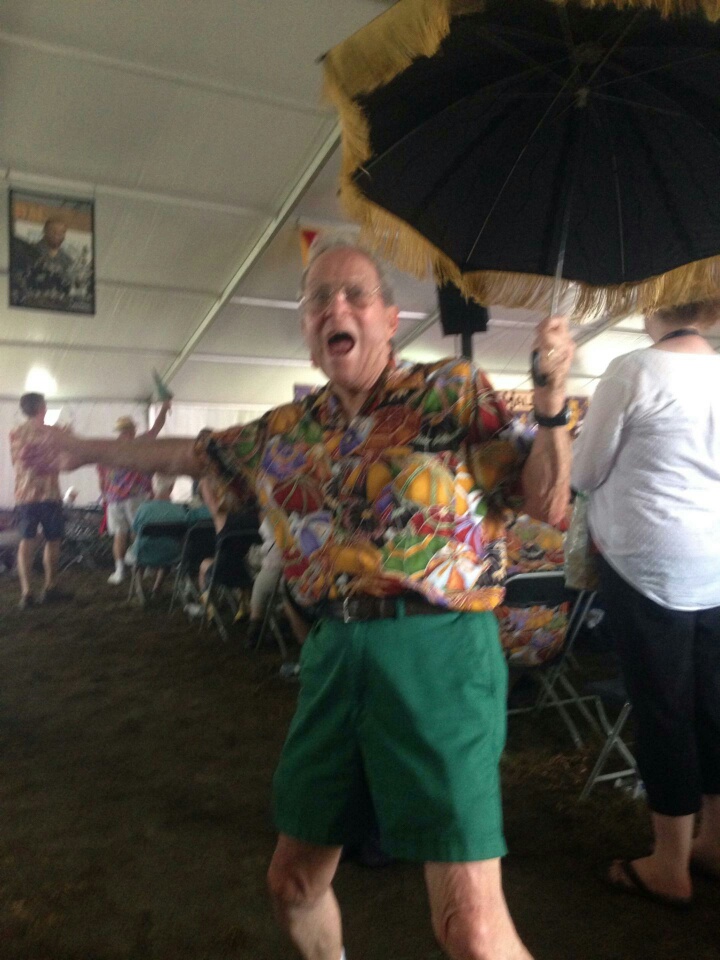 Fausch grew up in the St. Roch neighborhood and loves everything about Jazz Fest.  He's become part of the tradition of Jazz Fest, and friends tell us the Jazz tent wouldn't be the same without him and his dancing feet.
If you see him this weekend at Jazz Fest, tell him hi, and join his second line parade!