This is an archived article and the information in the article may be outdated. Please look at the time stamp on the story to see when it was last updated.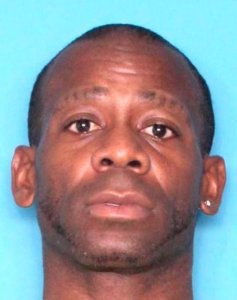 NEW ORLEANS – The NOPD has arrested a 44-year-old man they say was riding a bicycle around Tulane University and assaulting female students.
Kendrick Shorts has been charged with misdemeanor sexual battery in connection to a string of sexual battery reports around Tulane's campus.
Tulane police officers spotted Shorts riding a blue cruiser bicycle near the intersection of Burthe Street and South Claiborne Avenue on February 25, according to the NOPD.
TUPD had been working to track down a suspect matching Shorts' description alongside the NOPD's Special Victims Section and officers from the Second District.
Shorts has been spotted around Tulane's campus recently and is thought to have "grabbed the buttocks of several women," according to TUPD.
The investigation remains active, according to the NOPD.
If you have any information about these crimes, call TUPD at (504) 865-5381 or the NOPD at (504) 821-2222.