This is an archived article and the information in the article may be outdated. Please look at the time stamp on the story to see when it was last updated.
NEW ORLEANS (WGNO)- A candy-maker from Michigan made a stop in New Orleans this past week for a candy convention.  This isn't your ordinary candy-maker.   Alina Morse is only 11 years old, and her product is innovative and said to be a healthy alternative to satisfy your sweet tooth.
News with a Twist Reporter Kenny Lopez introduces us to this young "kidpreneur."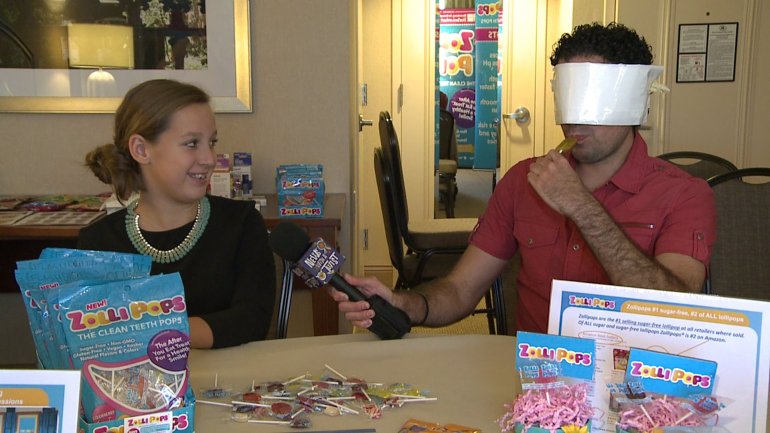 Like most kids, 11 -year-old Alina Morse loves candy, but unlike most kids, she's never had a cavity.
You see, cavity-free Alina has created her own sugar-free and gluten-free candy called, "Zollipops," and they're actually good for your teeth.
Zollipops contain erythiritol, xylitol and stevia, all of which are sugar alternatives.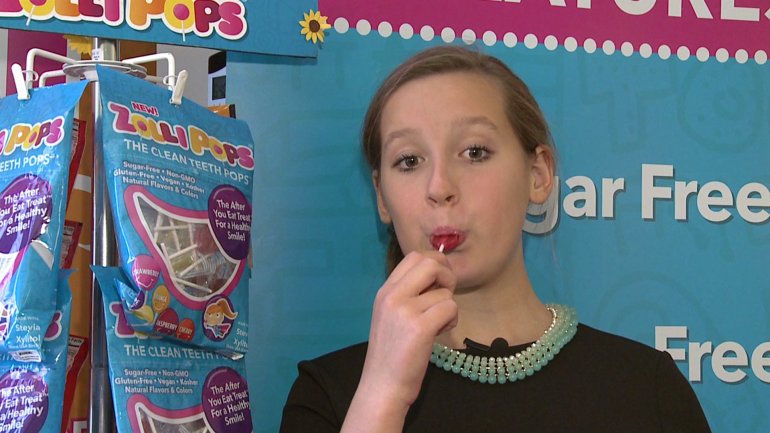 "By helping raise the pH (a scaled used to measure acidic or base qualities) in the mouth, Zollipops neutralize acid and help reduce the risk of tooth decay and cavities," Alina said.
Dentists approve of Zollipops, and so does the first lady.
For the past two years, Michelle Obama has invited Morse and her family to the Easter Egg Roll at the White House to endorse her healthy endeavor.
You're probably wondering: How does an 11-year-old become such a successful entrepreneur or in her case, a "kidpreneur"?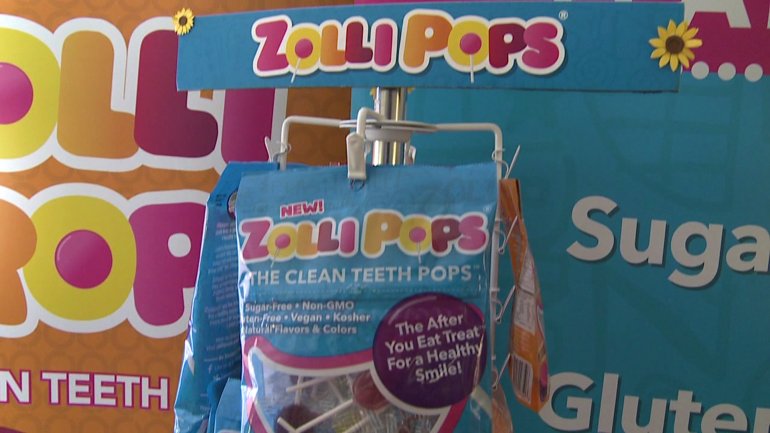 "My dad has a background in sales and he helped me develop the product.  My mom has a background in marketing, so she really knows what appeals to moms, and my sister came up with the name.  She's also the official taste tester," she said.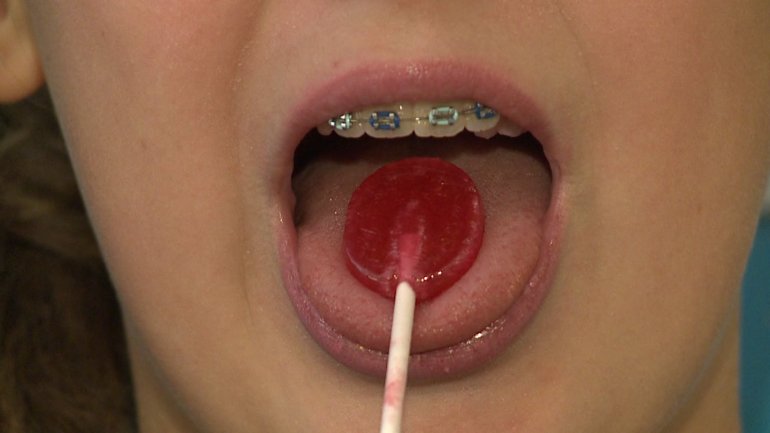 Alina's Zollipops are the #1 selling sugar-free lollipop in the U.S. at Whole Foods markets, U.S. Military Exchange, Amazon, Meijer, HEB and Costco.com.
Alina hopes that Zollipops will help to start changing minds and candy-eating patterns.
The mission is to reduce tooth decay, the single most chronic condition facing kids in America today, according to the U.S. Surgeon General.
Zollipops created the 250,000 Smile Initiative to give Zollipops to schools and dentists across America. She gives 10 percent of all her profits to support oral health education.
Zollipops are available in strawberry, grape, pineapple, orange, raspberry, and cherry flavors. They've been featured on Good Morning America, Shark Tank, and The Steve Harvey Show.