This is an archived article and the information in the article may be outdated. Please look at the time stamp on the story to see when it was last updated.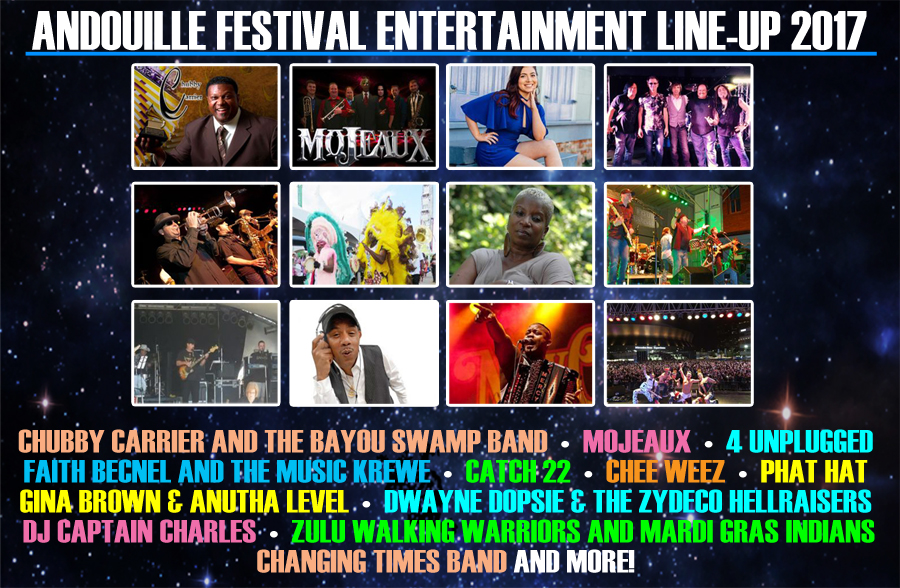 NEW ORLEANS – With more than 10 musical acts, 27 food vendors, and 23 craft vendors, the 44th Annual Andouille Festival will have something for everyone.
The festival, which takes place at Thomas F. Daley Memorial Park in LaPlace on October 13-15, will feature a wide array of local cuisine and festival favorites.
Everything from andouille egg rolls to a smothered rabbit and andouille poboy, andouille sausage sliders, and andouille gumbo will be on the menu.
Chubby Carrier and the Bayou Swamp Band will kick off the musical acts on October 13 at 7 p.m., followed by Mojeaux.
Faith Becnel and the Music Krewe will take the stage on October 14 at 2:15, and Four Unplugged will cap off the night starting at 9:30 p.m.
DJ Captain Charles, Dwayne Dopsie and the Zydeco Hellraisers, and the Chee Weez will all help cap off the festival on October 15.
Click here for a full music lineup.