This is an archived article and the information in the article may be outdated. Please look at the time stamp on the story to see when it was last updated.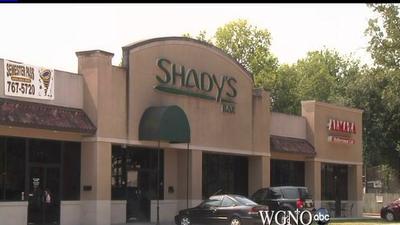 Four people involved in a bar fight with LSU football players are suing.
Eric Ewen, Jordan Wills, Cayne Cox and Andrew Lowery name former quarterback Jordan Jefferson, linebacker Josh Johns and the owner of Shady's Bar in their lawsuit.
The men say Jefferson and Johns seriously hurt them in the fight outside the bar in August of 2011.
Their lawsuit also claims the bar didn't do enough to keep its parking lot safe.
View the text of the lawsuit here: Lawsuit involving Jordan Jefferson, Joshua Johns in Shady's Bar incident [PDF, 7 pages]