This is an archived article and the information in the article may be outdated. Please look at the time stamp on the story to see when it was last updated.
NEW ORLEANS (WGNO) - It's that time of year again when our Christmas Elf Kenny Lopez is spreading Christmas cheer with "Kenny's 12 days of Giving."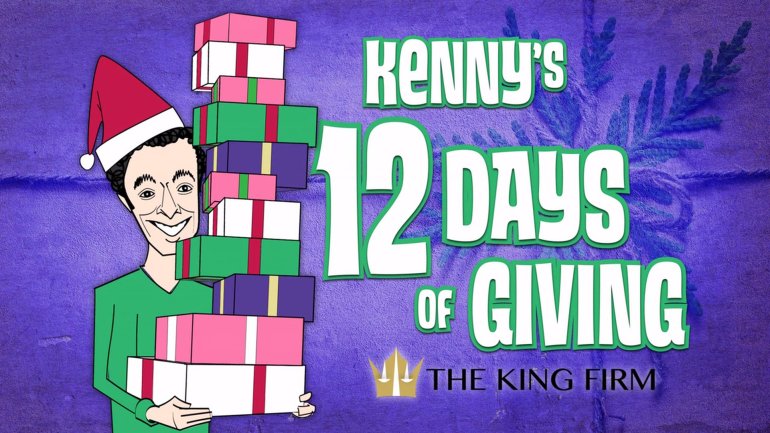 On Day Three, Kenny teamed up with Saints Superfan, Ben "Cyborg Saint" Collier, who owns both Toy Soldier Christmas Trees and Ben's Burgers.  He wanted to help and surprise a lucky person with a Christmas tree and a gift card to Ben's Burgers.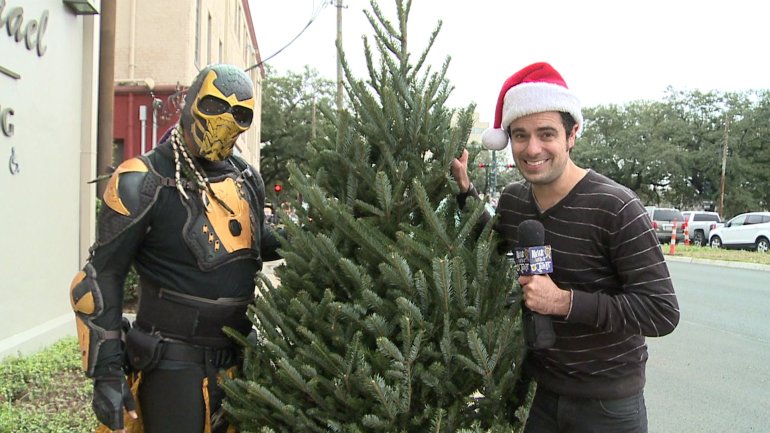 The person we decided to surprise is a man named David who we first met back in August.  David was homeless and was selected to move into a "tiny home" that was being built by Harry Tompson Center and the Never Homeless Again organization.  Since then, he's moved out of the tiny home, which was just temporary for him.  He now lives at the St. Michael's Senior Housing Center, where there is much more space!
"You really surprised me.  I don't usually handle surprises well," David said. "This is what New Orleans is all about.  This is my first tree.  I've got no words except that I'm very grateful.  It's like this is my first Christmas and I'm getting my first toy."
"I was trying to hide as I was driving up, so he wouldn't see me, and then I saw his face light up when he saw me, so he knew the tree was for him," Cyborg Saint said. "It just really warms your heart to do something like this, and I"m happy to be a part of this."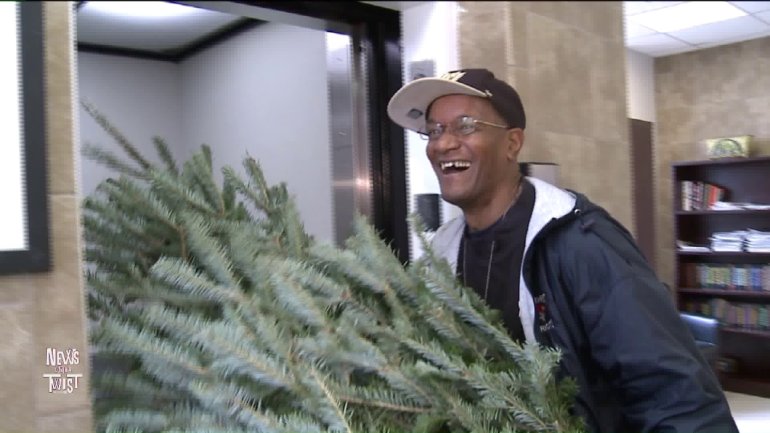 David couldn't wait to get his tree into his place, and by the way, he said he won't forget to water his tree!