This is an archived article and the information in the article may be outdated. Please look at the time stamp on the story to see when it was last updated.
NEW ORLEANS — When you lose a loved one, the holidays can  be especially tough.  It feels like the holidays won't ever be the same.
That's why on Day Nine of "Kenny's 12 Days of Giving," our Christmas Elf Kenny Lopez wanted to give the gift of some Broadway sparkle to a teacher who lost her father this past year.  Kenny teamed up with Broadway in New Orleans, The Saenger Theatre and Irving Berlin's show "White Christmas" to bring some Christmas cheer to Monica Cammack.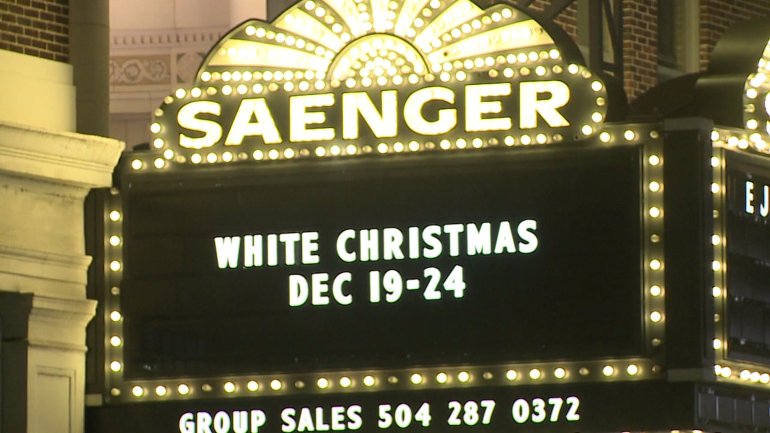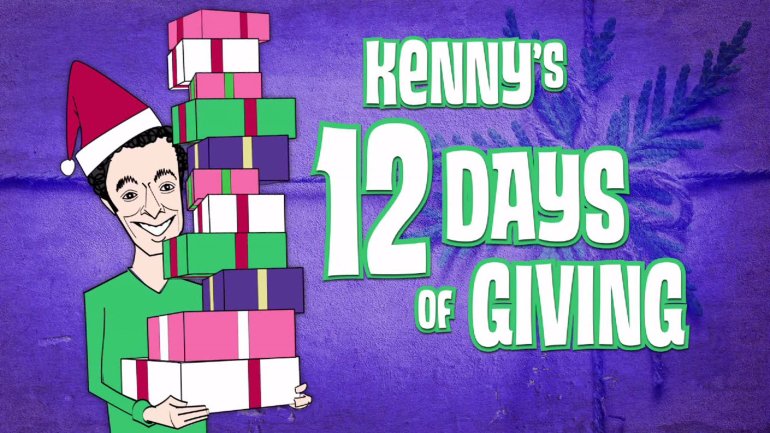 Monica Cammack is a teacher here in New Orleans.  This past year her dad,  Dr. Paul Cammack, passed away.  He was a heart surgeon, so we wanted to help heal his daughter's heart.  We know this year the holidays will be rough for her without her dad, so we decided to team up with her fiance, Ryan Kairdolf, to show her some Broadway sparkle.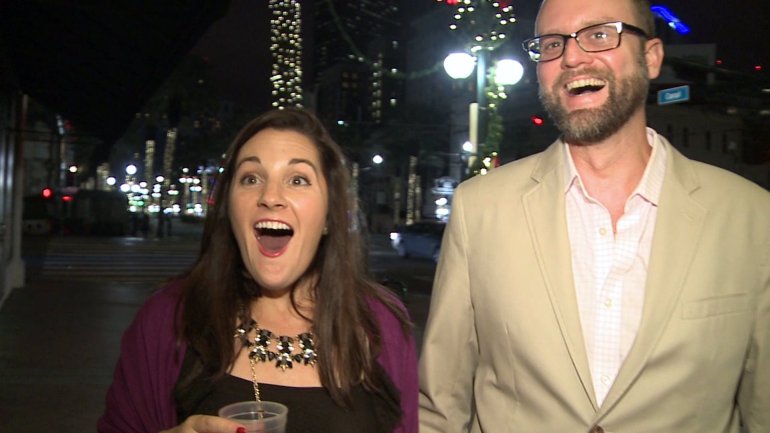 Kenny texted Ryan to make sure that Monica and him would show up at The Saenger Theatre for the showing of "White Christmas."
When Monica and Ryan arrived, Kenny surprised Monica!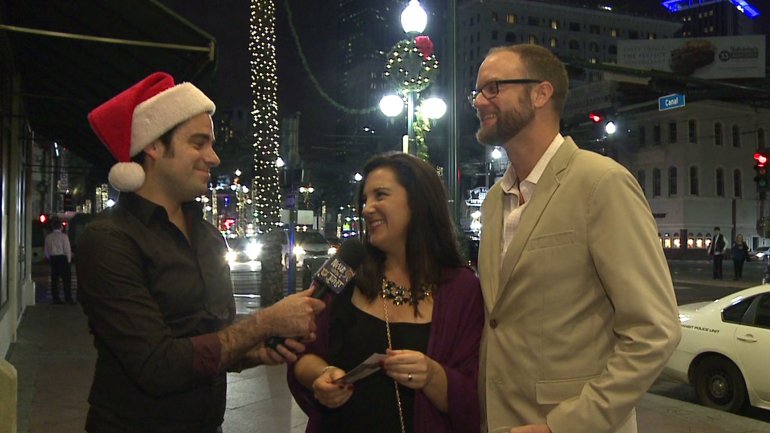 "We know you have an angel in heaven.  We know you lost your father this year, and that you'll miss him a lot.  We wanted to bring you some extra cheer this year," Lopez said.
"Thanks so much.  My dad was a giant of a man.  I have a lot to live up to.  I look forward to the next year to live up to the great man that he was," Cammack said.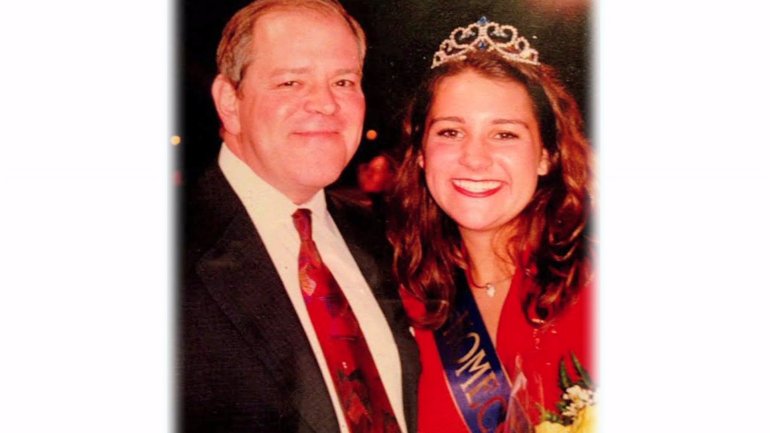 Without Ryan's help this couldn't have been possible.
"I told her that we were going to go check out the lights for a "Basin Street Christmas," like the one on "Fulton Street," even though there really isn't one," Kairdolf said.
"White Christmas" is playing at The Saenger Theatre now through Christmas Eve.  For more information, click HERE.