This is an archived article and the information in the article may be outdated. Please look at the time stamp on the story to see when it was last updated.
NEW ORLEANS -- All holiday season, our Christmas Elf Kenny Lopez has been spreading Christmas cheer all over town!  Today on Day Eight of "Kenny's 12 Days of Giving," Kenny surprises a Saints fan and a man who saved many lives during Hurricane Katrina and then again during Hurricane Harvey.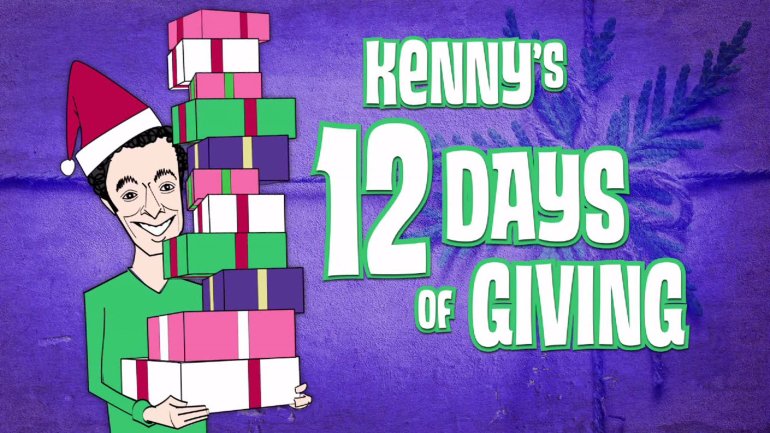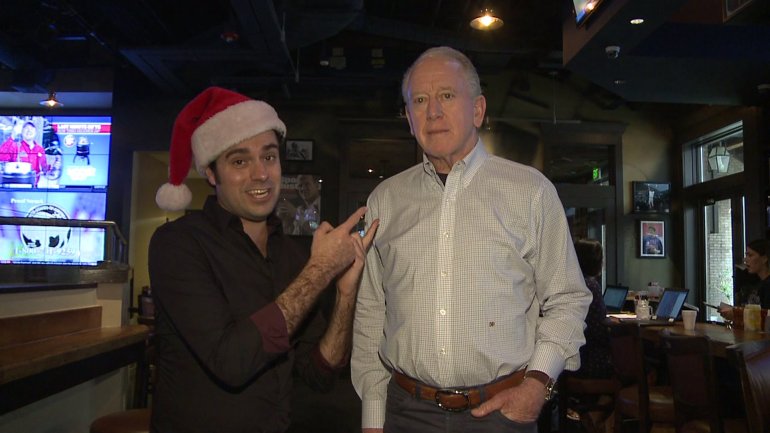 On Day Eight, Kenny surprises Kenny Bellau, who during Hurricane Katrina rescued over 400 people, and then again this past year during Hurricane Harvey, he jumped into help again.
Bellau is a Saints fan, so we thought it would be cool if this hurricane hero got to meet a football hero.   The wonderful people at Harrah's New Orleans and Manning's Restaurant & Bar set up a meet and greet for Kenny Bellau to meet Saints great Archie Manning.
Ashley Lusk with Harrah's New Orleans said, "We really wanted to help give him a little extra Christmas cheer this year for all he's done to help our city."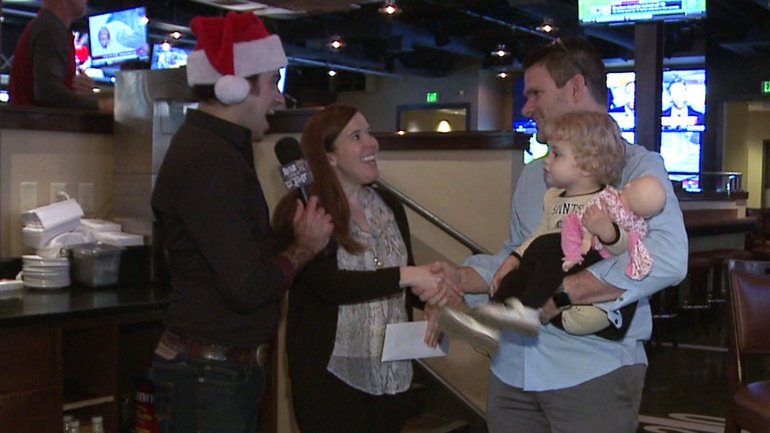 Manning said, "I'm honored to meet Kenny who did so much to help the city of New Orleans during Hurricane Katrina and then again in Houston."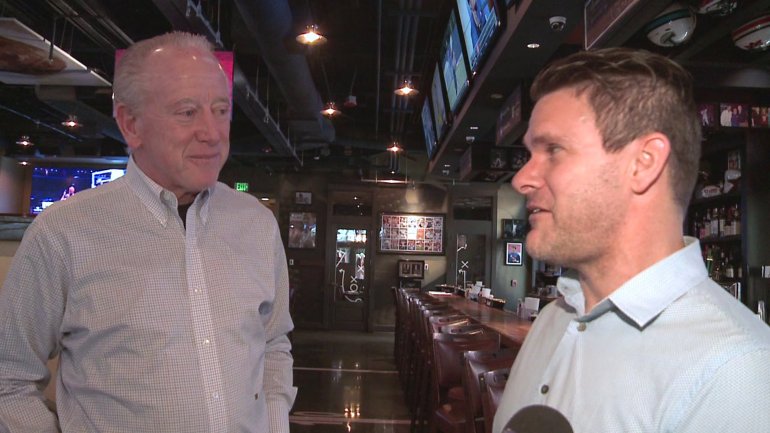 But that's not all, Bellau and his family were treated to a two-night stay at Harrah's hotel, along with a dinner at both Manning's and B& H Steakhouse.
Bellau was very happy to meet Manning.
Manning said, "It's nice that they remember me.  Most people remember my sons, and that's o.k."
The surprise today at Manning's was made possible with the help of Bellau's wife Candy.
"I told him we were coming to Manning's for one of my client's lunches."
Candy even made sure that their daughter Sofia was there, so she could meet Archie too!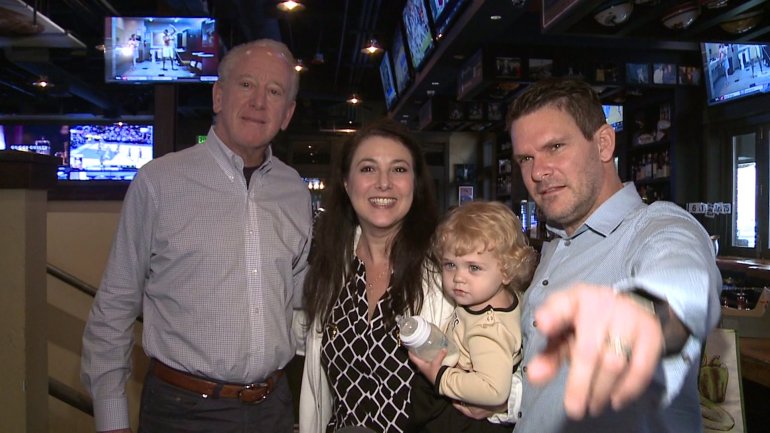 For more information about Harrah's New Orleans, click HERE.
For more information about Manning's, click HERE.