This is an archived article and the information in the article may be outdated. Please look at the time stamp on the story to see when it was last updated.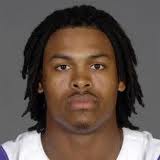 Chad Jones is done with football, but his baseball career could be getting a second wind.
Jones, the former LSU Tiger and 2010 third round pick of the New York Giants, threw 35 pitches for a pair of scouts at a workout Tuesday at Rummel high school.
Scouts from the White Sox and Tigers attended.  The lefthanded Jones' last two pitches were clocked at 91 and 90 miles per hour by radar.
Jones started his baseball comeback three months ago. In June of 2010, he suffered a severe injury to his left ankle, heel, and leg in a one car accident on Carrollton Avenue.
"With some good strength training and a nice weight program, I can see myself throwing between 93 and 94 miles per hour easy, " said Jones.
Jones is working with pitching coach Joey Cabeceiras from Big Easy Sports. Cabeceiras said its important Jones goes to a major league organization that understands he must be treated carefully as he attempts his return.
"I wouldn't want him in a program where he was just thrown in with the rest of the herd."
Jones has until late Wednesday afternoon to agree to a free agent contract. If not, he is eligible to be selected in the June draft.
Jones was a safety on the 2007 LSU football national champions. Jones pitched relief for LSU in 2009 when the Tigers won the College World Series championship.