This is an archived article and the information in the article may be outdated. Please look at the time stamp on the story to see when it was last updated.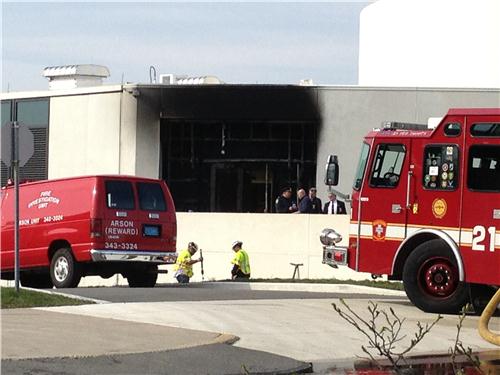 (CNN) – Boston police are investigating whether a third explosion, at the John F. Kennedy Presidential Library, is connected to Monday's two bombings at the Boston Marathon, Police Commissioner Ed Davis said.
Blasts near the finish line of the Boston Marathon killed two people and injured at least 28 others, Boston police said.
The marathon itself, on its Facebook page, referred to the blasts as bombs. Authorities did not say immediately what caused the explosions.
Massachusetts General Hospital said it was treating 19 injured people; Tufts Medical Center reported that some injured were to be treated there as well.
The explosions sent smoke billowing into the air at Copley Square, turning a site of celebration into a mess of destruction.
Out of an abundance of caution, the Lenox Hotel was evacuated, the Boston Globe reported, as authorities looked into possible security concerns.
Off icials in other cities, including New York and Washington, D.C., tightened security as a result.
The explosions occurred at about 2:45 p.m., more than two hours after the first of the race's nearly 27,000 runners had crossed the finish line.
The race was halted as was subway service into the area.
The FBI and troops from the Massachusetts National Guard were assisting police.