This is an archived article and the information in the article may be outdated. Please look at the time stamp on the story to see when it was last updated.
NEW ORLEANS (WGNO) -- The latest Wheel of Justice report focuses on a pair of car burglary or theft investigations, one from each side of the lake.
The first deals with the theft of a Chevy Trax from a home in the 3600 block of Alfred Street.  It happened at about 5:45 in the evening on Sept. 7.  Police say a man rode up on a bicycle, got inside the Chevy, and drove away.  Less than an hour later, police say the same car pulled in to a gas station and two men got out of it.  But that's where the security feature part of the story come in.  The car's On Star system disabled it, and the suspects were forced to leave the vehicle and walk away.
On the north shore, Saint Tammany deputies say they've seen a recent increase in car burglaries, especially on the western side of the parish.  They also released security footage from one case.  But this one shows how the simple act of locking a car's doors can send prowlers down the road searching for their next victim.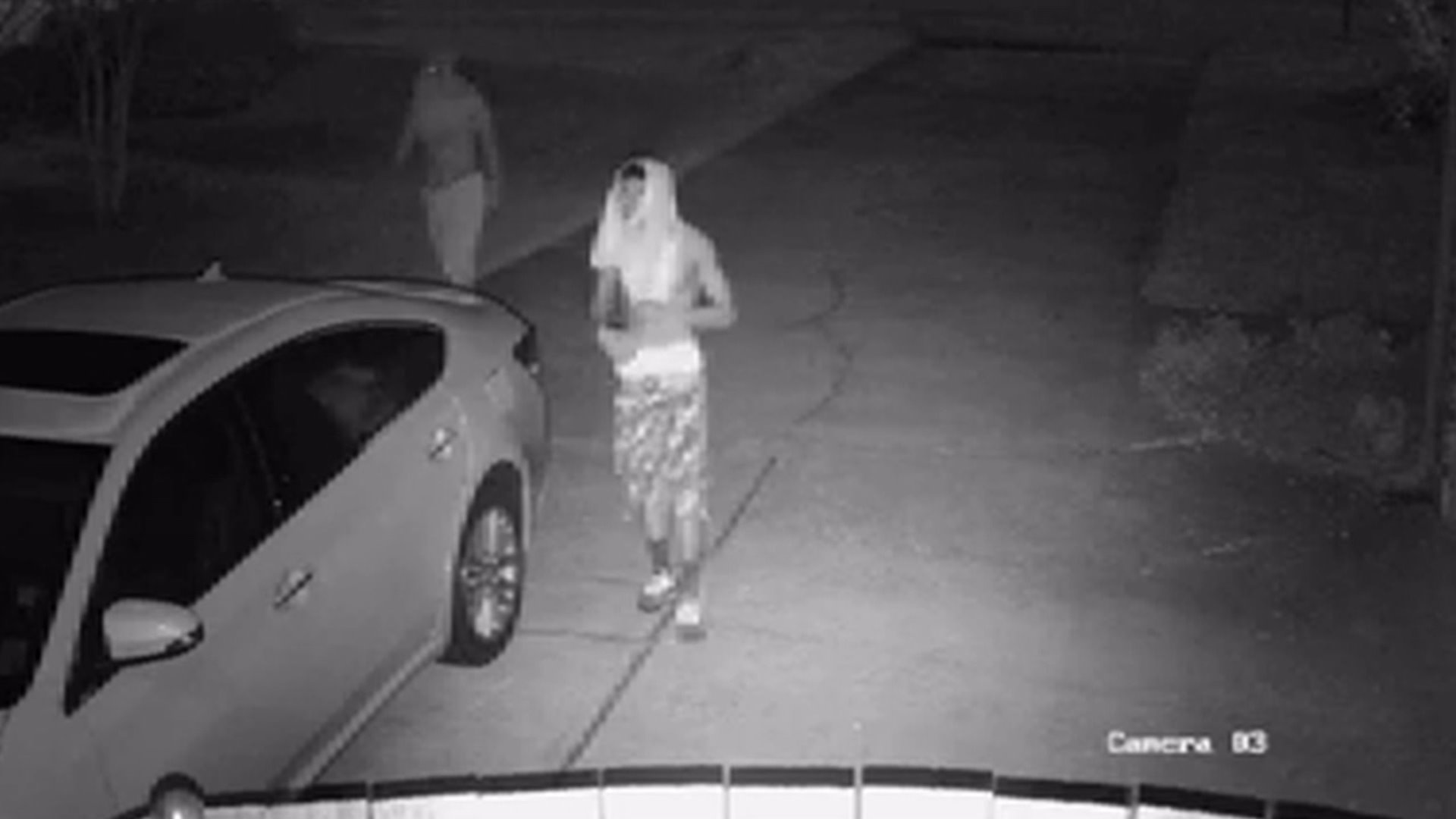 The footage comes from the Deerfield subdivision in the Mandeville area.  Deputies say two men tried to get inside a car, but the security camera footage shows them leave after they discover the doors are locked.
If you have information on either of these Wheel of Justice cases, call CrimeStoppers.  You don't have to reveal your name or testify, and you could earn a cash reward.
So far, 320 people have landed behind bars after their cases rolled on the Wheel of Justice.