This is an archived article and the information in the article may be outdated. Please look at the time stamp on the story to see when it was last updated.
NEW ORLEANS (WGNO) — New Orleans police would like to speak with a man named Yiron Dorsey.  They're not saying that they want to arrest him.  But they would like to get a DNA swab from him.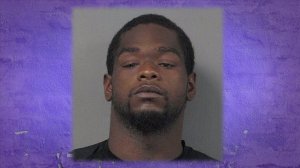 According to police, on February 25, 2013, somebody burglarized the NORDC Cut-Off Recreation Center.  Police say the culprit broke the office windows the get inside the building.
Police say they have an order from a judge to get the DNA sample from Dorsey as soon as he's located.
The announcement is the second in as many days regarding DNA samples and NOPD cases.
The second case also happened in 2013.  Police say someone stole a purse from the front seat of a woman's car in the Rite Aid parking lot at 3401 St. Charles Avenue.  The woman ran after the man who lost his New Orleans Saints cap as he fled.
According to police, a DNA sample was taken from the cap and it matches 52-year-old Troy Johnson's.
Police also say the victim was able to pick out Johnson from a photo lineup.  He is wanted for arrest.
If you can help locate Johnson or Dorsey, call CrimeStoppers at 504-822-1111.