This is an archived article and the information in the article may be outdated. Please look at the time stamp on the story to see when it was last updated.
Tropical Storm Imelda made landfall in Texas on Tuesday. Now, well after being downgraded to a tropical depression, the system continues to drop nearly unprecedented amounts of rainfall in Southeast Texas. An unbelievable 41 inches of rain has fallen between Winnie & Beaumont, Texas already, which makes Imelda the 7th wettest tropical system in United States history.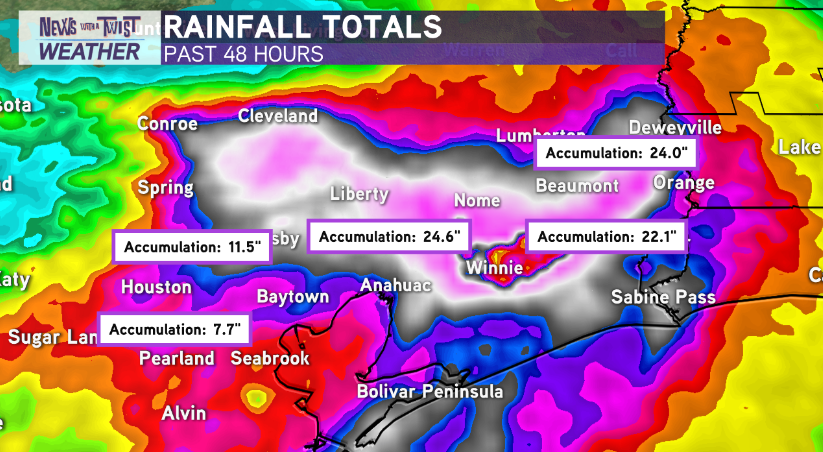 Imelda is now officially a more historic rainmaker than Tropical Storm Allison in 2001, which was considered to be the worst flood in southeast Texas in recent memory until Harvey in 2017.