This is an archived article and the information in the article may be outdated. Please look at the time stamp on the story to see when it was last updated.
NEW ORLEANS (WGNO) – Halloween is just around the corner! Our producer, Taylor Feingold, is showing us a new do it yourself costume each day this month.
Last night was The Walking Dead Season 7 premiere, and we finally found the victims of Lucille's wrath. Although I wanted to spend today in my bed mourning, I am at work channeling my anger and sadness into this Negan costume. There are NO SPOILERS in this article.
Negan seems to be the worst thing that's happened to our group so far, but for whatever reason, he is so darn likable. Hate him or love him, but he sure does make for an easy Halloween Costume.
Let's start from the ground up. First, black boots, then I added black jeans. It seems to me that Negan's pants are actually brown, but I didn't have any fitting that description. Next up, a white t-shirt and a maroon bandana around my neck, covered by a leather jacket.
Finally, we have Lucille. Lucille is a baseball bat covered in barbed wire. 'She' is used by Negan to kill humans and walkers alike. To make Lucille, I used a t-ball bat and wrapped it in fake barbed wire. If that isn't available to you, it can also be wrapped in gray yarn or wire.
I pushed my hair back to mimic Negan's slicked back hair.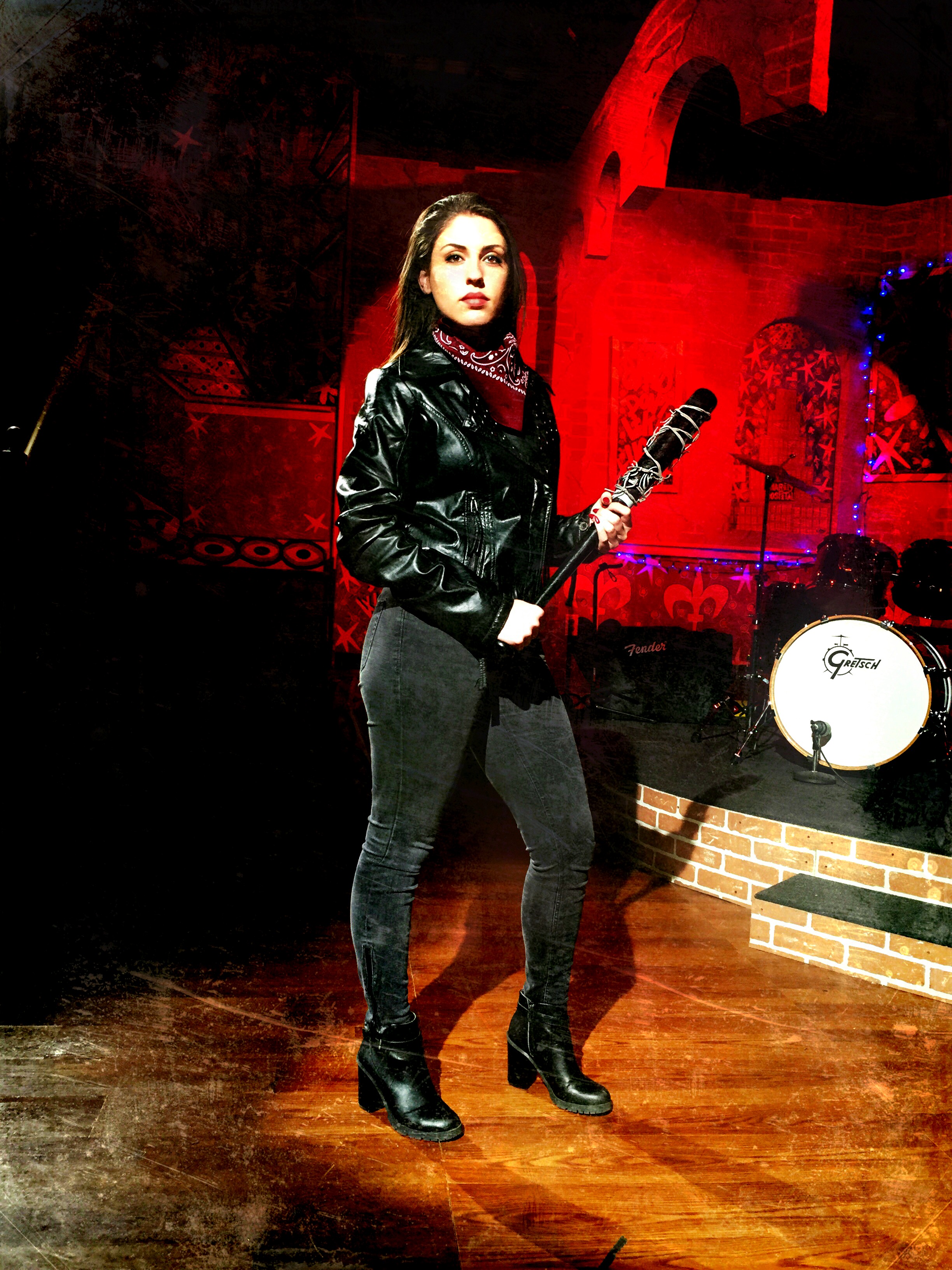 Check back tomorrow to see what kind of other costume tricks I have up my sleeve. Happy Halloween!