This is an archived article and the information in the article may be outdated. Please look at the time stamp on the story to see when it was last updated.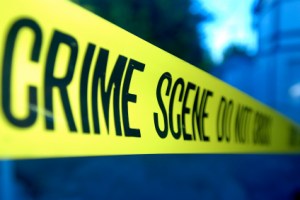 Prime-time television is filled with Hollywood drama.
Crews with First 48 are finishing up a season of episodes that center around real life homicides on the streets of New Orleans.
WGNO News Reporter Darian Trotter has a look at what the public will soon see.
First-48 is a popular show.
Now the nation will get a look at homicides cases in new Orleans, as
A & E  camera crews tag along for a look at what happens behind crime tape.
Its documentary-style television that offers an inside look at real-life drama; the shock and the awe of homicide investigations.
It's called first 48
The critically acclaimed series has been filmed in various U.S cities, now comes New Orleans.
"At first I really wasn't in favor for it to be honest with you," Serpas Ronal said.
Police Superintendent Ronal Serpas says after extensive consideration, and lengthy conversations with police chiefs across the nation, he had a change of heart.
"In the city of New Orleans, there's nothing more important right now than the people of the nation and the people of the city seeing that our detectives care," Serpas explained.
When it comes to homicides, it's no secret that New Orleans has had its fair share.
Despite ongoing efforts to reduce the murder rate. The crescent city is repeatedly ranked high on the list of America's most deadly cities.
Each case has its own back story.
"They are shocking and they are difficult," First 48 Producer Matthew Gordon said. "These are stories people don't want to think about, they don't want to see. They're not attractive. It's not glitzy glossy TV, but the truth has to be told and this is about as close to the truth as you can get on TV."
It's Matthew Gordon's job to capture the unvarnished reality.
It isn't easy; especially when faced with family members and displaced aggression.
"You are watching people in their greatest pain they're ever going to know," Gordon said.
A & E film crews have spent the past six months shadowing homicide detectives like Timothy Bender.
"I think it's going to show more than what the public sees behind the yellow tape," Bender said. "It's going to show the interaction with families, witnesses, it's going to give a more personal look at what we do."
It's a commitment that's unparalleled, as detectives work to solve every case; regardless of the victim and circumstance.
A balancing act between the efforts and the emotions of real men and woman behind the badge.
"You have to be devoted," Bender said.
"I just film it. I don't even live it," Gordon said.
"They feel it, they see it, they live it," Serpas said.
"When you live it, even when you go home it doesn't stop grinding in your head," Gordon said. "They just deserve a lot of credit and respect for the work that they do."
The first of at least seven episodes airs tomorrow night at 8 on A & E.
The season promises to not only shows the hard work of homicide detectives, but it will also highlight the partnership between police and the public.