This is an archived article and the information in the article may be outdated. Please look at the time stamp on the story to see when it was last updated.
NEW ORLEANS -- Here in New Orleans, we love the late, great Fats Domino.
Fats Domino sure left his legacy and now in Uptown New Orleans, there's a one-of-a-kind art piece on a utility box to help carry on Fats' legacy.
News with a Twist Reporter Kenny Lopez takes a look!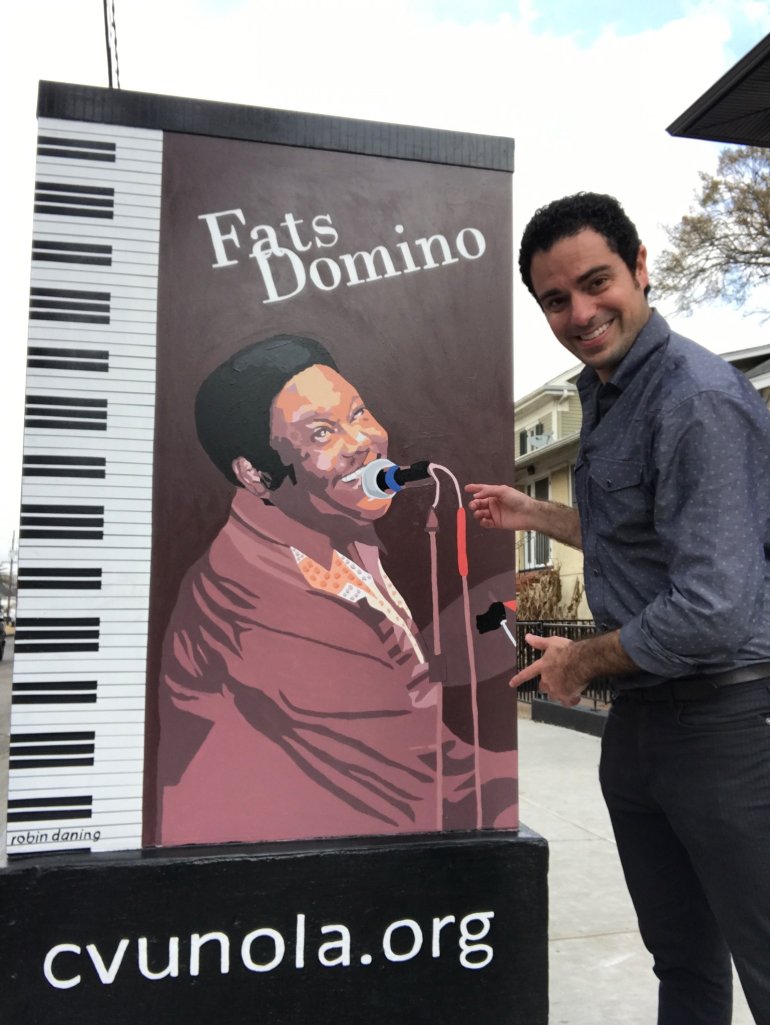 This brand new art piece just popped up on the corner of Jefferson Avenue and Freret Street.  It's part of a project by Community Visions Unlimited, which is a non-profit organization that aims to rebuild neighborhoods through art.  Currently there are 165 painted utility boxes around New Orleans.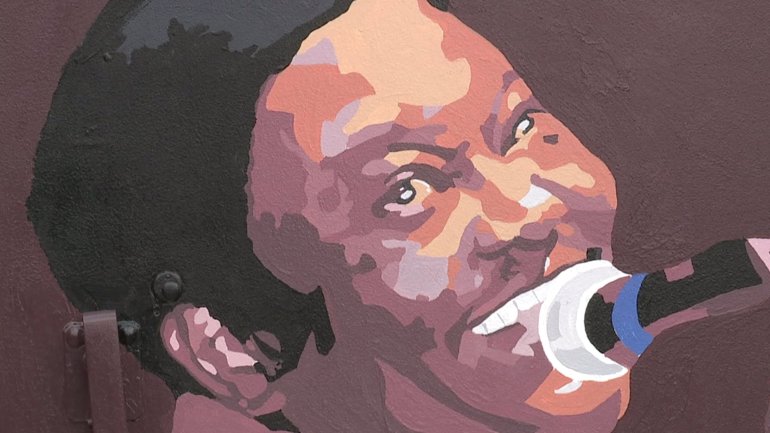 "This is my 13th box, but this Fats Domino one was my favorite one to paint," Robin Daning, the artist of the Fats Domino box, said.
Daning lives in this neighborhood so she was thrilled to paint this new art box.  She painted Fats Domino on all four sides of the utility box and piano keys on the side.
"This box was a little challenging because you got these vents on it, and I really needed to make sure that people driving by could see the continuity of Fats Domino," Daning said.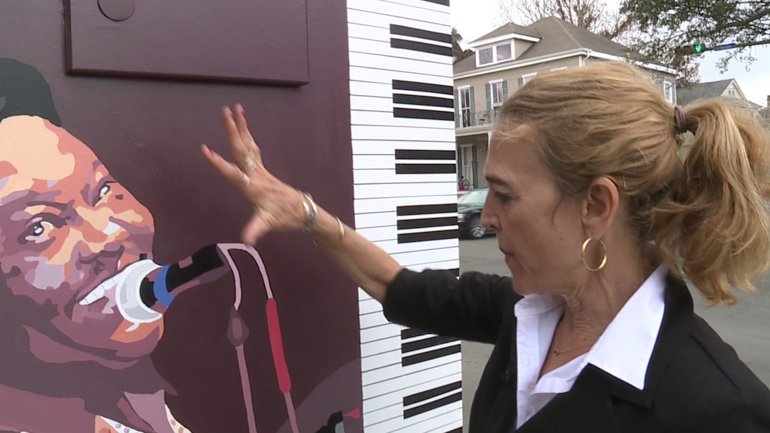 She used a photo of Fats Domino to capture his essence.
"When I was painting this piece, I wanted to make sure that I got the angles right, because in the photo there was a spotlight shining on his face.  I wanted to portray him in that way," she said.
Daning is a fan of Fats and his music.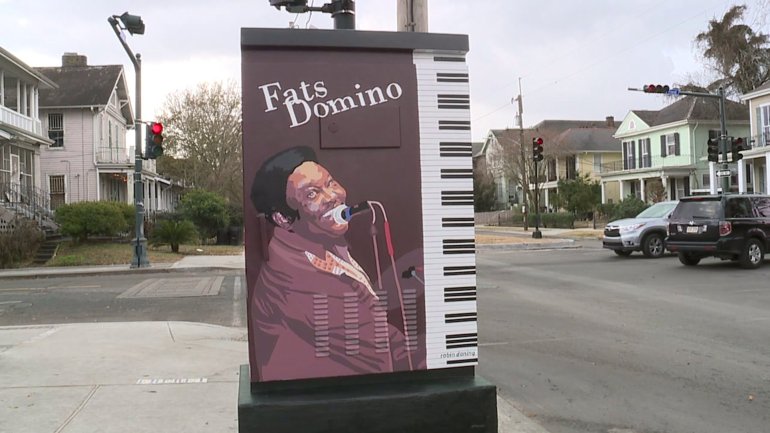 "It really was a labor of love for me.  I was honored to do this box.  He was such a great musician with such cool songs," Daning said.
For more information about Community Visions Unlimited, click HERE.
For more information about the artist, Robin Daning, click HERE.