This is an archived article and the information in the article may be outdated. Please look at the time stamp on the story to see when it was last updated.
It is the shortest federal Red Snapper Season in history.
This year, recreational Red Snapper fishing in federal waters will only be open from June 1st through June 3rd. Federal waters for Louisiana, Mississippi and Alabama begins three miles from shore to 200 miles offshore. For Texas and Florida, federal waters are considered beyond 9 miles offshore. Recreational anglers and charters are still limited to two Red Snapper per angler, at a minimum of 16″ in length.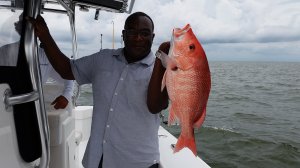 In contrast, the Commercial fishing season of Red Snapper is set at 49 days.Many anglers are very unhappy with this and say that there are an abundance of Red Snapper to the point it is hard to catch other species. It is a highly argued subject across the Gulf of Mexico that the season is over-regulated.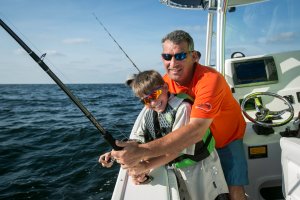 According to NOAA Fisheries, private boat anglers are allowed a little over 3 million pounds of red snapper in 2017, and that this year's extremely short recreational season is due in part to an excess of almost 130,000 pounds caught in 2016, therefore they are reducing this year by that sum.
If you have thoughts on this, please leave a Comment below! We would love to hear your opinions.