This is an archived article and the information in the article may be outdated. Please look at the time stamp on the story to see when it was last updated.
NEW ORLEANS (WGNO) – New Orleans' own Queen Diva has launched a line of emojis for your texting pleasure.
Big Freedia, a bounce artist who gained national and international fame for her reality TV series on Fuse, has customized the emojis so you can send things like "Yas Queen" and "Gurrl Down" to your favorite Freedia fan.
Search "Big Freedia Emoji Fame" in the App Store.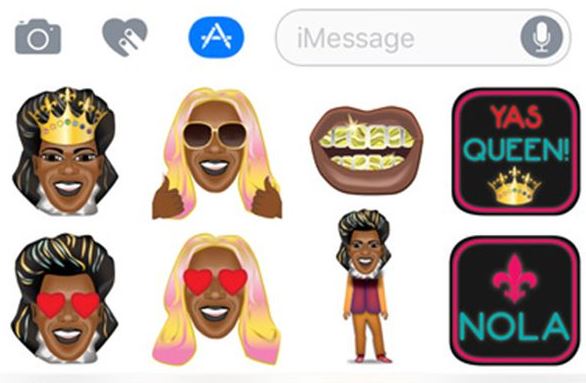 You can even send an emoji of Big Freedia twerking!
Speaking of twerking, did you hear that Satchel Joseph of New Orleans won Big Freedia's twerking contest? Joseph, daughter of News with a Twist host LBJ, was one of five finalists that fans got to vote on through Fuse.
Joseph will now join Freedia's "Shake Team" and appear on season six of the Fuse network's Big Freedia Bounces Back.