This is an archived article and the information in the article may be outdated. Please look at the time stamp on the story to see when it was last updated.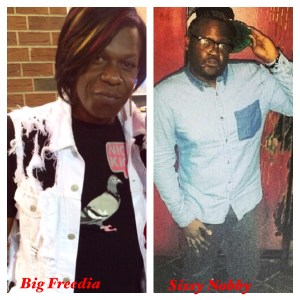 NEW ORLEANS (WGNO) – A Bounce battle between two New Orleans celebrities is heating up on social media.
Mean-spirited comments were posted by Sissy Nobby when fans and followers were celebrating the season premiere of Big Freedia's reality show.
WGNO News Reporter Darian Trotter has the low down, and looks into whether the two will make amends.
In New Orleans Bounce is big.
Some fans follow Sissy Nobby; others follow Big Freddia.
Both came up the ranks together. They have a long-standing relationship; and a mutual respect for each other as Bounce artists.
"We did tours, concerts, hungout, dinner dates, and stuff. "We have a good relationship," Sissy Nobby explained.
But as their respective fan-base grew the New Orleans native, born Terelle Gallo, says a strain was placed on their relationship.
So much so, during last Wednesday's Season Two Premier of "Big Freedia Queen of Bounce" Nobby was compelled to post what he calls nasty, negative, and now unnecessary comments on his Instagram and Twitter accounts.
He admits jealously played a role, and that was instigated by fans.
"He have fans that try to make it like it's a competition situation when it's really not; and fans seem to love the mess."
Here are parts of a rant that went out to nearly 60-thousand followers.
"I don't like the show. I don't watch it." "Never did watch it."
"I'm not hating but I don't like fake people, and users."
"At the end, I felt bad about it," Nobby admitted.
After all Sissy Nobby considers Freddia a long-time friend and mentor; who's only helped his career.
"I want to clear the air because I don't want to mess up the relationship that me and Freedia have. "I said some things I shouldn't have never said, because I was trippin."
For that he offers an apology and wants to congratulate Freedia on all of her success.
"I just hope she's able to forgive me for my remarks," Nobby said. "That will never happen again because I have major and mad love for the queen diva."
Sissy Nobby hopes to makes things right between two Bounce artists.
We reached out to Big Freedia's camp.
There was no response late Friday night.