This is an archived article and the information in the article may be outdated. Please look at the time stamp on the story to see when it was last updated.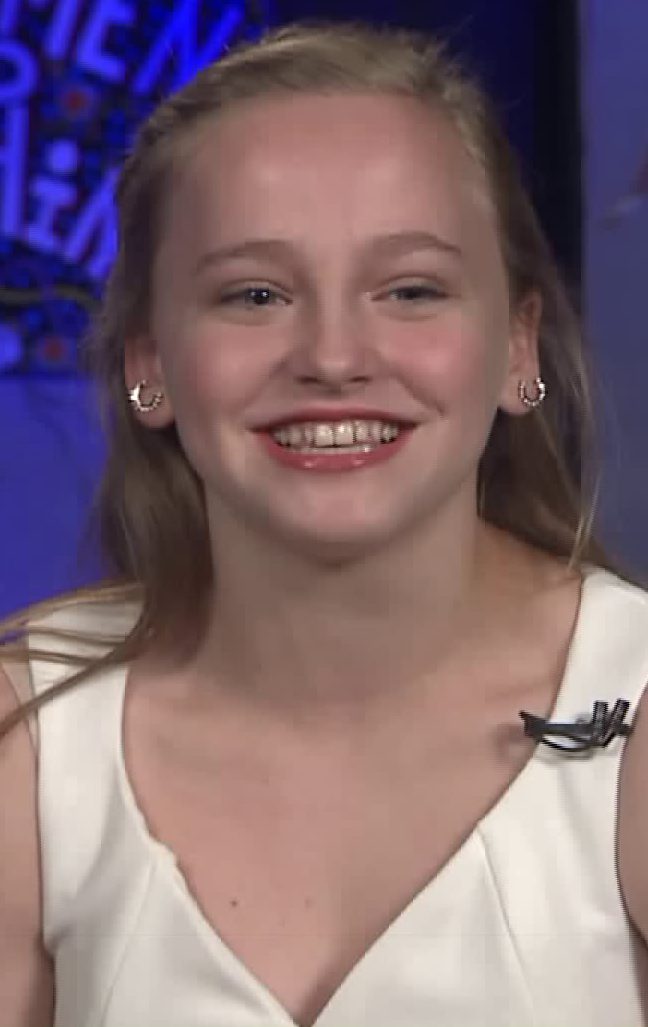 NEW ORLEANS (WGNO) – Take note! Metairie actress Madison Wolfe completely transformed in a new roll to take box offices by storm. 13-year-old Wolfe is starring in "The Conjuring 2".
She met up with us to talk about the movie, acting, and life.
Wolfe, the normally blond hair, blue eyed Louisiana girl showed up to her final audition as an English brunette and snagged the part.
"When I met with the director and producers, I went in the meeting as Janet, so I got a brown wig, and I already had brown contacts from previous roles, and I dressed in like seventies clothes just so that they can see me as Janet."
"The Conjuring 2" follows two paranormal investigators in 1977 who fly to London to help a single mother of four who says something evil is in her home. The couple believes the mother's story when her daughter begins to show signs of demonic possession. That girl is Janet, played by Wolfe.
"During the research it freaked me out a little bit, not seriously scared, but I was never scared on set which is a good thing," Wolfe told us.
"There is a scene when I am on the ceiling, and I get pulled through the ceiling, and so it was built upside down, and I laid on the ground and then they had a trapdoor that just went and I would fall through onto a big mat. So that was really fun," she added.
Wolfe has a very bright future, and we can't wait to watch it.
"I don't think you can really do acting or do what I'm doing unless you really love it because it's a lot of sacrifices a lot of stuff to give up," Wolfe said.