This is an archived article and the information in the article may be outdated. Please look at the time stamp on the story to see when it was last updated.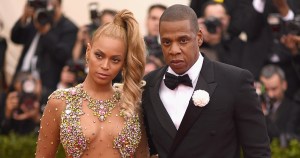 NEW ORLEANS (WGNO) –
The royals of the music industry, Jay Z and Beyonce have bought a new home in New Orleans Garden District neighborhood. According to the
Orleans Parish Assessor's Office
, an LLC owned by Sugarcane Park bought a former church and ballet school at 1527 Harmony St. That LLC has a mailing address for Parkwood Entertainment LLC, which is Beyonce's management company. The 7 beds, 8 baths, 13,292 sqft mansion
resembles more of a castle
than a traditional home. According to Zillow.com, which currently lists the home, the mansion was built in 1925 as a place of worship for the Westminster Presbyterian congregation.
It's also an ideal for the creative types that

want large spaces and/or like to entertain. As one Grammy winner said, "The acoustics and vibes are great. I did my best writing ever, while watching the sunset from the rooftop garden!"
The Assessor's office lists the home at $1,625,000. Zillow.com lists the home at $1,848,375.
1527 Harmony St, New Orleans, LA 70115 (WGNO/Kenny Lopez)

1527 Harmony St, New Orleans, LA 70115 (WGNO/Kenny Lopez)

1527 Harmony St, New Orleans, LA 70115 (WGNO/Kenny Lopez)

1527 Harmony St, New Orleans, LA 70115 (From Zillow.com)

1527 Harmony St, New Orleans, LA 70115 (From Zillow.com)

1527 Harmony St, New Orleans, LA 70115 (From Zillow.com)

1527 Harmony St, New Orleans, LA 70115 (From Zillow.com)

1527 Harmony St, New Orleans, LA 70115 (From Zillow.com)

1527 Harmony St, New Orleans, LA 70115 (From Zillow.com)

1527 Harmony St, New Orleans, LA 70115 (From Zillow.com)

1527 Harmony St, New Orleans, LA 70115 (From Zillow.com)

1527 Harmony St, New Orleans, LA 70115 (From Zillow.com)

1527 Harmony St, New Orleans, LA 70115 (From Zillow.com)

1527 Harmony St, New Orleans, LA 70115 (From Zillow.com)

1527 Harmony St, New Orleans, LA 70115 (From Zillow.com)

1527 Harmony St, New Orleans, LA 70115 (From Zillow.com)

1527 Harmony St, New Orleans, LA 70115 (From Zillow.com)

1527 Harmony St, New Orleans, LA 70115 (From Zillow.com)

1527 Harmony St, New Orleans, LA 70115 (From Zillow.com)

1527 Harmony St, New Orleans, LA 70115 (From Zillow.com)

1527 Harmony St, New Orleans, LA 70115 (From Zillow.com)

1527 Harmony St, New Orleans, LA 70115 (From Zillow.com)

1527 Harmony St, New Orleans, LA 70115 (From Zillow.com)

1527 Harmony St, New Orleans, LA 70115 (From Zillow.com)

1527 Harmony St, New Orleans, LA 70115 (From Zillow.com)

1527 Harmony St, New Orleans, LA 70115 (From Zillow.com)

1527 Harmony St, New Orleans, LA 70115 (From Zillow.com)

1527 Harmony St, New Orleans, LA 70115 (From Zillow.com)

1527 Harmony St, New Orleans, LA 70115 (From Zillow.com)

1527 Harmony St, New Orleans, LA 70115 (From Zillow.com)