This is an archived article and the information in the article may be outdated. Please look at the time stamp on the story to see when it was last updated.
NEW ORLEANS (WGNO)- Social and Pleasure Clubs and the parades they create have been a part of our city for over a century.  The benevolent societies cover every neighborhood and every walk of life.
These organizations have also been a part of The New Orleans Jazz and Heritage Festival from the very beginning, and the architect of what we know as a second line was largely influenced by one Norman Dixon Sr.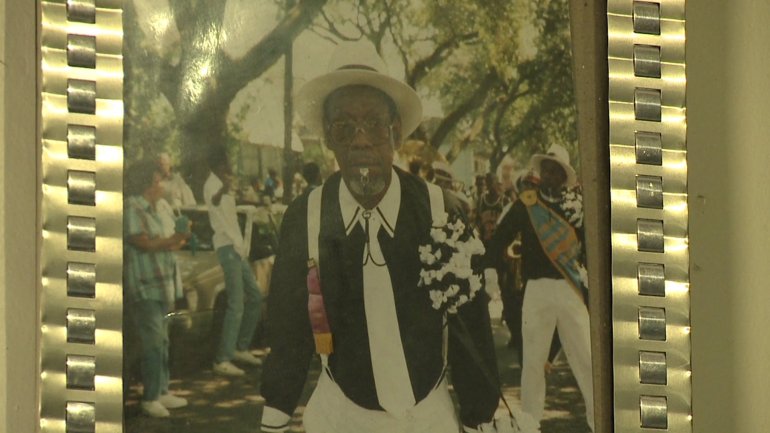 "He loved people, and to really enjoy the second line culture you have to love people, because that's what it's about, it's about people," his son, Norman Dixon Jr., told WGNO.
Norman Sr. was president of the Young Men Olympia Social and Pleasure Club, the oldest of all the groups in New Orleans, and as if leading that group weren't enough, he took on the additional duties of lining up groups to play the fest.  It was the first time many of these groups had performed together, and boy has it paid dividends.
"At this festival, and we have 40 social aid and pleasure clubs and 25 brass bands, so what does that say about New Orleans? But every time there's 3 or 4 of these social aid and pleasure clubs a day. Now when you see that, that's Norman Dixon," said Quint Davis of Festival Productions.
Dixon's organizational work with the clubs and second lines extended beyond the fest to helping establish the Jazz and Heritage Foundation fund that now bears his name and helps to put on our street parades.
"That fund is one that assists in social and pleasure clubs in paying the permit prices," Norman Dixon Jr. said. "We know it's needed. Permits are what pays for the policemen, to make sure the environment is safe for those who are attending the second lines.  And also with the Mardi Gras Indians, one of the biggest things they face, the biggest challenge, is buying the feathers. Feathers now are so expensive they come from overseas, and the Norman Dixon Sr. Foundation actually helps the different tribes pay for feathers so they can have a new suit like the song says."