This is an archived article and the information in the article may be outdated. Please look at the time stamp on the story to see when it was last updated.
BUCKTOWN, La. (WGNO) – Thousands of pounds of crawfish, all in one place, in Bucktown for Pinchapalooza, put on by Deanie's Seafood. WGNO's Kenny Lopez was there for all the fun!
Here at Pinchapalooza in Bucktown, there's plenty of crawfish.  This couple, Scott & Anna Beckmeyer have never tried crawfish before.  Today they are trying the mudbugs for the first time.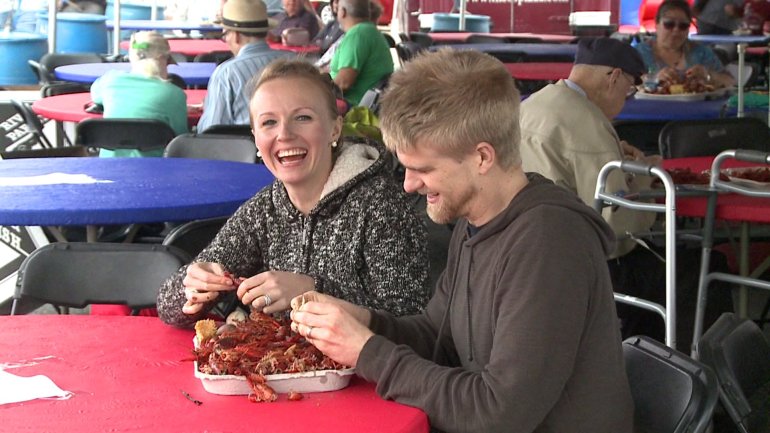 "I'm horrible at this.  I don't know what I'm doing," Scott Beckmeyer said.
"I'm much better and eating crawfish than my husband," Anna Beckmeyer jokingly said.
"She just sprayed crawfish juice in my face," he said.
"It happens," she said.
Nearly 5-thousand pounds of crawfish were sold last year.
This is the 7th annual Pinchapalooza.
Music was provided by Shot Time, Chansons Et Soulards, Karma, Breakwater Drive, Imaginary Frenz, Paris Avenue, and Vince Vance and the Valiants.