This is an archived article and the information in the article may be outdated. Please look at the time stamp on the story to see when it was last updated.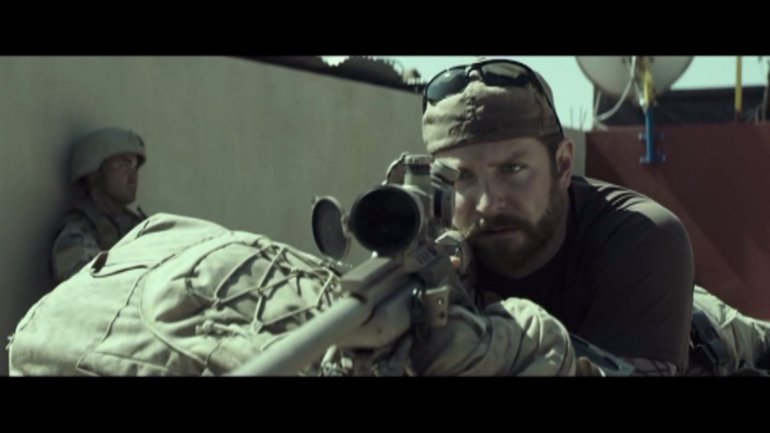 NEW YORK (CNNMoney) — It was a great week for "American Sniper."
The Clint Eastwood and Bradley Cooper film not only picked up a bevy of Oscar nominations on Thursday, but it also destroyed several box office records with an estimated $90.2 million in ticket sales over the weekend.
That early total gives "American Sniper" the largest-ever opening in January. And the number will likely grow even larger over the rest of the long weekend, because Monday is a holiday for many in the U.S.
The film true-life story of military sharpshooter Chris Kyle opened like a summer blockbuster for several reasons, according to Rentrak box office analyst Paul Dergarabedian. One was strong word-of-mouth due to the film's limited release in December.
"By limiting the availability of 'Sniper' for the first three weekends, [the film's studio, Warner Bros.] built up a demand that was fully manifested by this massive outpouring," Dergarabedian said. (Warner Bros. is owned by Time Warner, which also owns this website.)
The last time a movie was this big in January was in 2010: "Avatar" brought in $68.5 million in its third weekend.
"American Sniper" is also a record breaker for both star Bradley Cooper and director Clint Eastwood.
It is the largest box office debut for an Eastwood-directed film, easily lapping his "Gran Torino," which opened to sales of $29.4 million in 2009.
As for Cooper, "Sniper" is his biggest live-action opening passing 2011's "The Hangover Part II."
Yet, the craziest point of all may be that "Sniper" almost beat the biggest opening of Cooper's career, "Guardians of the Galaxy," which debuted to $94.3 million last August and was one of the biggest films of 2014.
The record opening for "Sniper" also raises the box office average for the Best Picture nominees. This year's slate had fared better with industry critics than at the box office.