This is an archived article and the information in the article may be outdated. Please look at the time stamp on the story to see when it was last updated.
NEW ORLEANS (WGNO) – What happened to cause postponement of the LSU at Florida game?
You say Hurricane Matthew? Understand.
I say lack of leadership from the office of the Southeastern Conference.
By allowing Florida to insist on playing LSU in Gainesville, the SEC has handed the Gators a potential huge advantage on the field.
Here's are the possible scenarios.
Remember, the LSU Florida game is "postponed."
LSU has an open date October 22nd. But, that date won't work because Florida plays Georgia in Jacksonville.
So, the only other time LSU and Florida could possibly play would be November 19th.
LSU would have to give up its home game against South Alabama, and Florida would have to ditch Presbyterian and put the Tigers on the schedule.
If this did happen, LSU would be face the following November schedule.
Host Alabama November 5th. Then play consecutive road games November 12th against Arkansas and November 19th at Florida.
Then, play Texas A&M five nights later on Thanksgiving in College Station.
Or, if the LSU Florida game was not played another scenario could happen.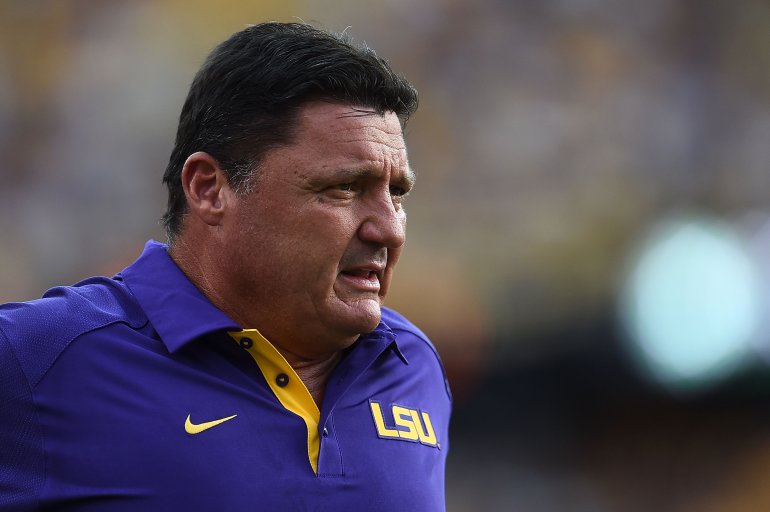 If Tennessee loses the next two weeks at Texas A&M, and to Alabama (a quite possible scenario), and Florida wins out, the Gators would be 6-1 in league games. Tennessee would be 6-2.
How would it look if Florida went to the SEC title game, despite losing to Tennessee?
Quite simply, the Southeastern Conference dropped the ball.
If Florida didn't want to play their home game in Baton Rouge, the Superdome was available.
For Florida, it isn't the best of scenarios.
But, it is the same one LSU faced post Katrina, when the Tigers were forced to play "a home game" at Arizona State.
That's football life.
New head coach Les Miles didn't whimper about the situation. He faced it head on. LSU went to Tempe, Arizona and won.
So, on Sunday, when the sun is shining in Gainesville, Florida, I for one will be wondering why I am not watching the LSU Florida game on one of the many ESPN platforms.
In the meantime, all of you LSU conspiracy theorists who thought the University of Alabama runs the league office, maybe you had it all wrong.