This is an archived article and the information in the article may be outdated. Please look at the time stamp on the story to see when it was last updated.
SLIDELL, La. (WGNO)- Your four-legged friend doesn't have to be left out of the Carnival fun.  Did you know you can buy your dogs, doggie king cakes?  News with a Twist Reporter Kenny Lopez shows you what all the dogs will be paw-ing for from Cafe Du Bone in Slidell.
Out of all the dog biscuits, there's one that your pup will be barking about this Mardi Gras season.  Just look how excited this dog, "Mamie" is about these delicious doggie treats.
"It's a peanut butter biscuit.  Of course you will taste the peanut butter flavor.  The treat is topped with yogurt and sprinkles.  It will be a tad sweet, but dogs love it,"  Denise Indorf, Owner of Cafe Du Bone said.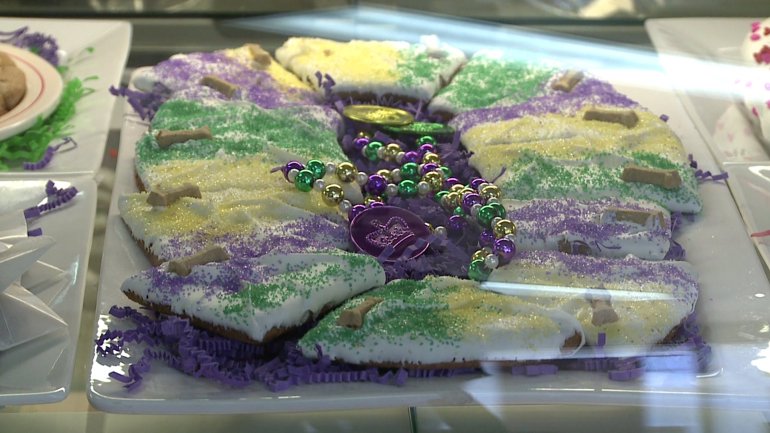 Indorf said she came up with the idea for doggie king cakes, so your four-legged friends don't feel left out of the fun.
"Most dog owners buy them during Carnival season to get into the spirit, but there's a lot of people that want to ship them out to their relatives that want to celebrate Mardi Gras, but aren't able to come down," she said.
These doggie king cakes don't come with little babies like the king cakes for us humans.
"All of them have a little dog bone on each slice for all the dogs to enjoy," Indorf said.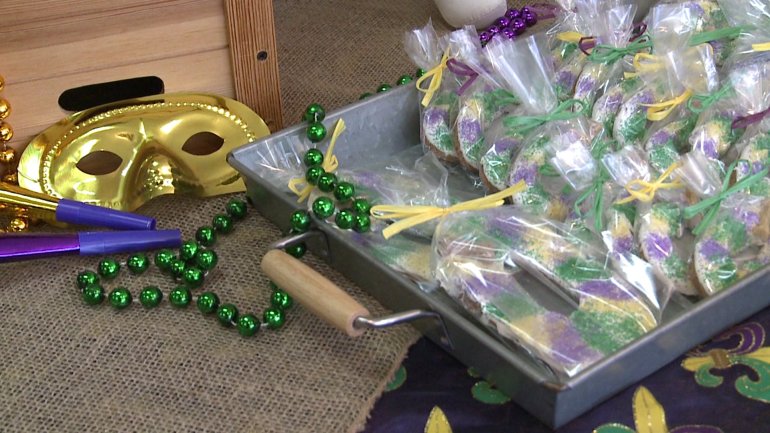 Cafe Du Bone is located in Old Slidell at 2253 Carey Street.
The doggie king cakes are also available in New Orleans at Tahyo.
For more information, click HERE.