This is an archived article and the information in the article may be outdated. Please look at the time stamp on the story to see when it was last updated.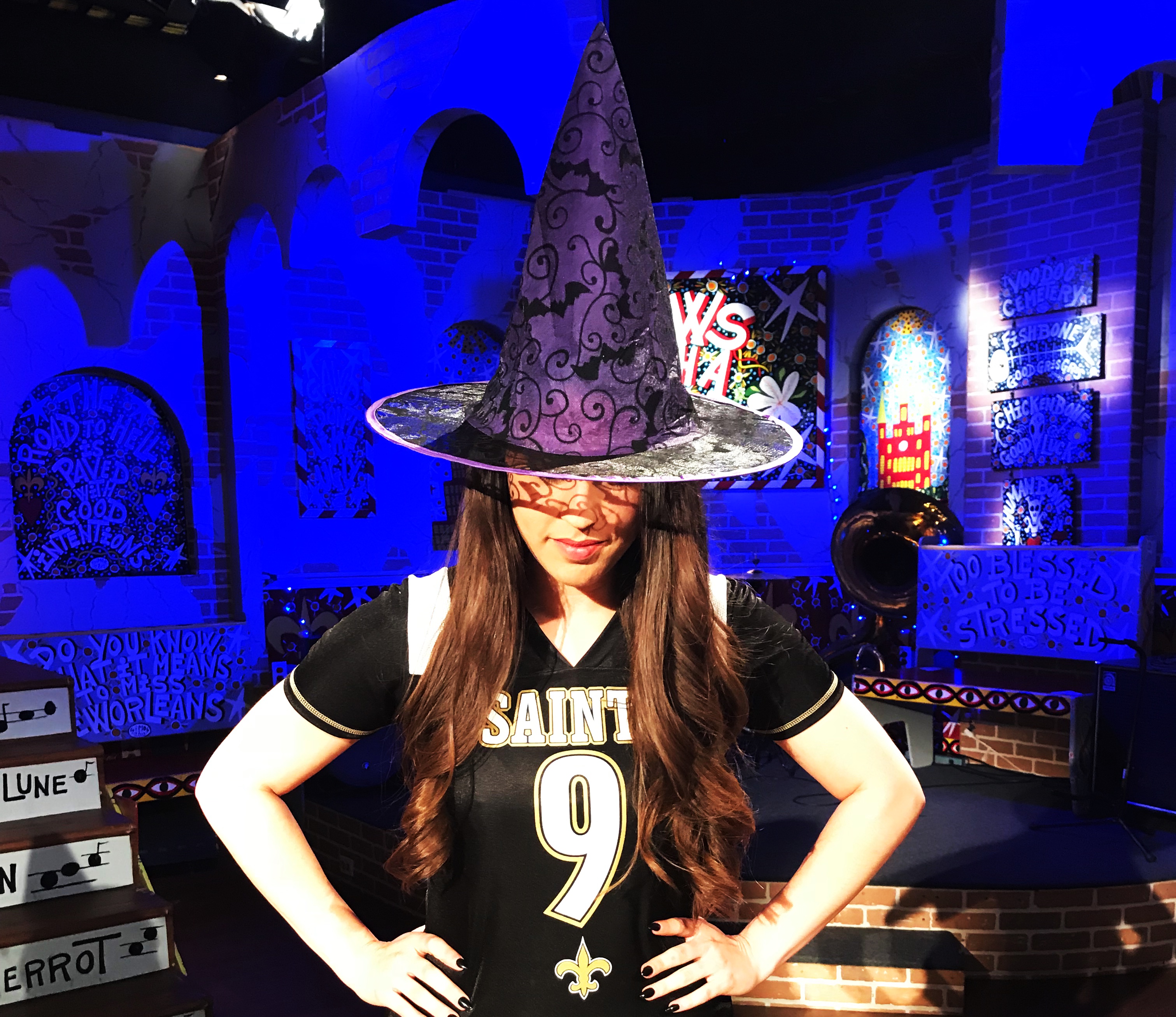 NEW ORLEANS – October is here! Test Kitchen Taylor is showing us a new do it yourself costume each day this month. This week is full of puns!
Everyone has a football jersey, right? WHO DAT! Well, it's time to put that jersey to good use with a punny costume – Fantasy Football! All you need is a wizard or witch hat and your jersey and the pun is complete!
Are you dressing up in an interesting costume this Halloween? Send me pictures on Twitter and Instagram @taylorfeingold! I'd love to see your costume.
Check back tomorrow to see what kind of other costume tricks I have up my sleeve. Happy Halloween!