This is an archived article and the information in the article may be outdated. Please look at the time stamp on the story to see when it was last updated.
HAMMOND, La. (WGNO) – Tangipahoa Parish Sheriff Daniel Edwards issued a statement in response to Thursday's FBI raids on a Tangipahoa sheriff's substation and the Hammond Police Department.
FBI New Orleans Division spokesman Craig Betbeze confirmed that about 100 agents were sent to the Hammond Police station and the TPSO to execute multiple court actions for ongoing investigations.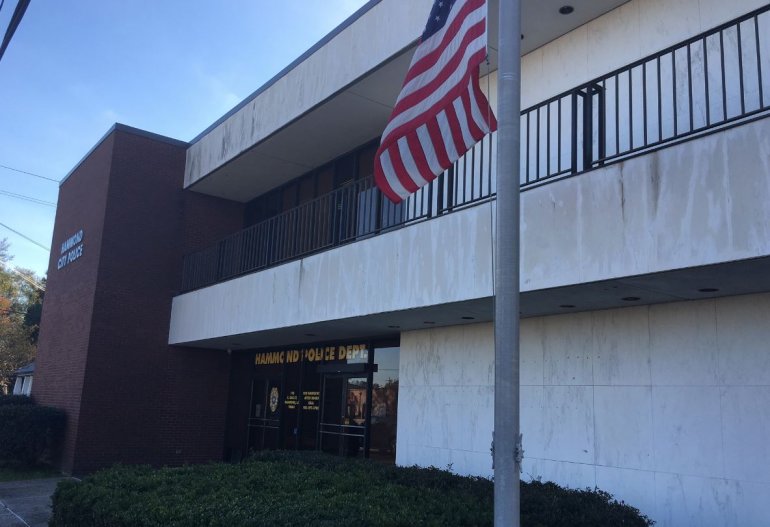 The investigations center around a multi-agency, New Orleans area Drug Enforcement Administration drug task force. Two former Tangipahoa Parish sheriff's deputies who worked on the task force – Johnny Domingue and Karl Newman – are charged with stealing cash that was seized from drug dealers, selling seized narcotics and tampering with evidence.
Sheriff Edwards, brother of Gov. John Bel Edwards, said the FBI searches Thursday are tied to the task force corruption investigations. Here's Edwards' statement in full:
As many of you know, yesterday the FBI executed search warrants simultaneously at the Tangipahoa Sheriff's Office here and the Hammond Police Department … in connection with the federal government's ongoing investigation into the DEA task force that had been operating in our parish.

Unfortunately, I cannot provide any details either about the search warrant or the investigation because these matters are under court seal by a court order. I would tell you to direct any and all questions you have about these matters to the FBI.

I can tell you that my office has cooperated with the federal authorities since the beginning of this investigation and that aside from the two individuals that have been charged so far – Johnny Domingue and Karl Newman – that no one in the Tangipahoa Parish Sheriff's Office has been notified that they are targets of any investigation.

Furthermore, we will continue to cooperate fully with the federal government. Additionally, I know that many people were inconvenienced yesterday, especially those who were trying to come in and pay their property taxes. I want to personally apologize to them. I want the public to know that we are open for business and that my staff and the many fine men and women here at the Tangipahoa Sheriff's Office … are continuing to do their good work serving the citizens of this parish.