This is an archived article and the information in the article may be outdated. Please look at the time stamp on the story to see when it was last updated.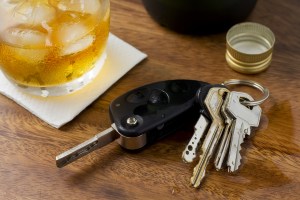 SLIDELL, La. (WGNO) – St. Tammany Parish deputies discovered three young children in the backseat of an SUV they pulled over Thursday for erratically driving.
Residents told deputies the GMC SUV nearly hit three people standing in their own year, a man walking his dog and several mailboxes before leaving the Willow Wood subdivision around 8 p.m.
Authorities caught up with the vehicle and stopped it in a fast-food drive-thru on Gause Boulevard East.
The driver Licia Greenleaf, 41, smelled of alcohol, slurred her speech, had extremely glossy eyes and could not stand without support, deputies noted in the release. She registered a .209g% on a breathalyzer test.
Greenleaf admitted to having taken prescription medication (Lexapro and Xanax) and drinking wine before leaving her home.
Greenleaf was arrested and booked for driving while intoxicated and careless operation.
Authorities also said Greenleaf's three children — a pair of triplets under the age of 3 were in the backseat. All three children were properly restrained and in approved car seats.
They were released into the custody of a friend, and the case was forwarded to the state Department of Children and Family Services.