This is an archived article and the information in the article may be outdated. Please look at the time stamp on the story to see when it was last updated.
NEW ORLEANS — The Orleans Parish District Attorney's Office announced a guilty plea in a 2017 French Quarter homicide investigation.
42-year-old Luis Conde pleaded guilty to manslaughter in the death of his longtime partner on April 4, 2017.
The two lived in a home in the 800 block of Bourbon Street.  Prosecutors say that after he beat and stabbed 61-year-old Cleveland Guillot to death, Conde barricaded himself inside the home.  The NOPD SWAT team responded to the scene and closed down several blocks of the French Quarter surrounding the scene.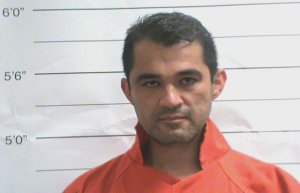 After a two-hour standoff with police, Conde surrendered.
Along with the manslaughter charge, Conde pleaded guilty to an obstruction of justice charge.  Prosecutors say the victim's family approved the plea agreement.
"This was a very violent, personal killing for which we are glad to see this defendant accept responsibility," DA Leon Cannizzaro said in a written statement announcing the plea agreement. "The prison term that will be imposed certainly reflects the serious nature of the crime, and will prevent this man from hurting anyone else in our community for decades to come."
Conde is scheduled to be sentenced on October 18.  He faces a maximum of 40-years in prison.  Conde would have gone to trial on the initial second-degree murder charge on October 15.