This is an archived article and the information in the article may be outdated. Please look at the time stamp on the story to see when it was last updated.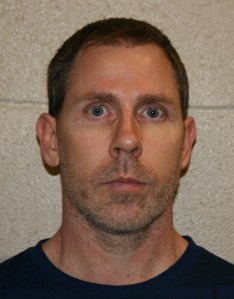 (WGNO reporter Jacki Jing is live blogging from the courtroom. See her updates at the bottom of this article.)
GRETNA, La. (WGNO) - Attorneys for accused murderer Terry Speaks started off Thursday asking for a mistrial again. The chief investigator that testified Wednesday did on-camera interviews with some local TV stations. None of the jurors saw that interview though, so the judge denied that request. Then the trial proceeded and the prosecution called up three witnesses before lunch.
The first, an FBI agent who went through (Speaks' then girlfriend) Margaret Sanchez's car. The agent said he found possible traces of blood using an investigative chemical (luminol), but he couldn't conclude that it was blood. The spots could also be remnants of a cleaning product. He also said the car was "excessively clean".
The defense reiterated that the tests all came back negative and asked the agent if it's possible that the alleged victim Jaren Lockhart was never in that car.  The agent said it is possible.
Then a DNA analyst took the stand next. He spoke about the decomposition of Lockhart's body making it difficult to make a genetic profile for her. But he was able to create genetic samples for Jaren, Riley (her daughter), Speaks and Sanchez.
A crime reconstruction specialist testified after, saying:
"Any time that you have someone who has committed a crime, you think they have a checklist to go through so they can accomplish what they need to do and they want to accomplish not getting caught, so they go through a process:
This is the type of victim I am going to pick.
I want to go to a location where I have control,
I don't want someone catching me.
I want to control where I am going to commit it.
I want to be able to readily clean up.
"Within that vein, it's what anyone with any task to do does. You anticipate the details, I have a problem, how do I overcome that problem? You don't start a process until you have answers for all those questions. It's one by selection. When they've answered all those questions, and they feel like they can proceed. The ultimate test can they get away with it or not?" said Patrick Lane, who works at the Louisiana State Police Crime Lab in the physical crime unit.
"You can say that this body was dismembered. You can deduce it happened in a different place where the body was found. We can't fill in all those blanks, but then it's  reasonable to assume that the location [where the body was found] was chosen, it was something that that person or persons picked. Something very far removed so they can't be connected to it. They want control of the crime scene and sanitize it. Can we say that's what happened? No. But can you say that's not what happened? no," said Lane.
The judge said that this case could possibly wrap up Friday.
Speaks and Sanchez are accused of killing and dismembering Bourbon Street dancer Jaren Lockhart three years ago. Parts of her body were found ashore beaches in Mississippi. Speaks started off the trial, dismissing his counsel, representing himself, but after jury selection and the first day, he reinstated his public defenders.
A trial date for his alleged accomplice, Sanchez, has not been set yet.