This is an archived article and the information in the article may be outdated. Please look at the time stamp on the story to see when it was last updated.
GRETNA, La. — The former Destrehan High School teacher accused of having sex with a 16-year-old male student more than 40 times was found not guilty today for the alleged sex acts that happened in Jefferson Parish.
District Judge Danyelle Taylor ruled that the prosecution had not proven that Shelley Dufresne had sex twice in 2014 with the male student in Jefferson Parish.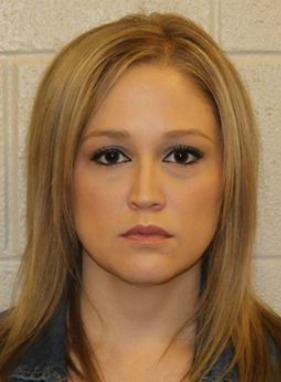 Dufresne has already pleaded guilty to the sex acts that happened in St. Charles Parish. In that case, her three-year prison sentence was suspended. Dufresne is not facing any jail time.
The judge said today she knows the case caused public outrage, but there was no physical evidence of specific locations in Jefferson Parish. She also said the student gave inconsistent testimony on the witness stand.
Jefferson Parish District Attorney Paul Connick said his office disagrees with the judge's ruling.
"We believe that our prosecution team proved beyond a reasonable doubt that Mrs. Dufresne committed the crime of carnal knowledge of a juvenile for her sexual involvement with this teenager at locations in Jefferson Parish," he said. "As district attorney, I feel that we have an obligation to ensure that schools are safe learning environments and that our students are not preyed upon by those placed in positions of trust."
Another former Destrehan High teacher, Rachel Respass, is charged in Jefferson Parish with failing to report Dufresne's actions, though the two teachers initially were accused of having a threesome with the student in Jefferson Parish. Respass has not gone to trial yet for her charges in Jefferson Parish.