This is an archived article and the information in the article may be outdated. Please look at the time stamp on the story to see when it was last updated.
UPDATE: As of 1 p.m. Thursday, nearly $390,000 had been raised for the family of Alton Sterling
————————————————————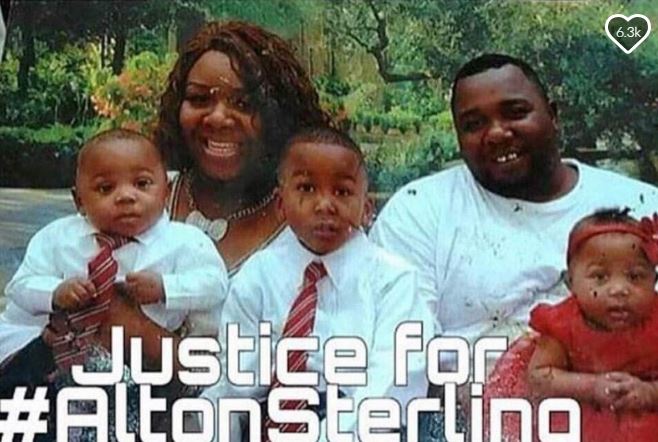 BATON ROUGE (WGNO) – An online fundraising page set up for the family of Alton Sterling raised almost $185,000 as of 10 p.m. Wednesday, July 6.
"If you feel helpless, but want to play a small part in easing the burden of #AltonSterling's family, consider donating to this scholarship fund for his 15-year-old son (and his other kids)," the GoFundMe page says.
The page had raised almost the entire $200,000 goal, with 6,198 people donating the $185,000 in eight hours.
Sterling was shot and killed outside a Baton Rouge convenience store about 12:30 a.m. Tuesday.
Police said they were called to the store in response to a man threatening someone with a gun. Sterling, who was known as the "CD man" and sold CDs outside of the same convenience store for years, resisted police and did not respond when they used a Taser on him, police have said.
Sterling was shot in the chest multiple times.
https://twitter.com/ZackKopplin/status/750840879879827456
Cell phone videos taken by witnesses at the scene and the owner of the convenience store have since gone viral, prompting protests in the capital city and calls from the NAACP for the Baton Rouge police chief to resign.
The owner of the convenience store where Sterling was shot witnessed the shooting. He told ABC that it was a nightmare.
"He asked them, 'What did I do wrong?' But that was never answered," he said.
The U.S. Justice Department has opened a civil rights investigation, and Gov. John Bel Edwards called the video "disturbing."
Sterling has had encounters with law enforcement before.
In 2009, he was charged with carrying a weapon (a firearm) while in possession of a controlled substance (marijuana). He pleaded guilty two years later and was sentenced to five years in prison, with credit for time served and a recommendation of work release and drug treatment. Sterling had pleaded guilty to other charges in the past.
There's no evidence that officers who responded to the convenience store early Tuesday were aware of his criminal history.