This is an archived article and the information in the article may be outdated. Please look at the time stamp on the story to see when it was last updated.
NEW ORLEANS -- The community came together at the Seventh District NOPD station in New Orleans East to remember the life of Marcus McNeil, a valued NOPD officer and children's mentor who was killed last week in the line of duty.
McNeil, a 29-year-old, married father of two young children and graduate of St. Augustine High School, had been with NOPD since 2015. Before that, he spent five years working as a children's literacy coach for the Children's Defense Fund.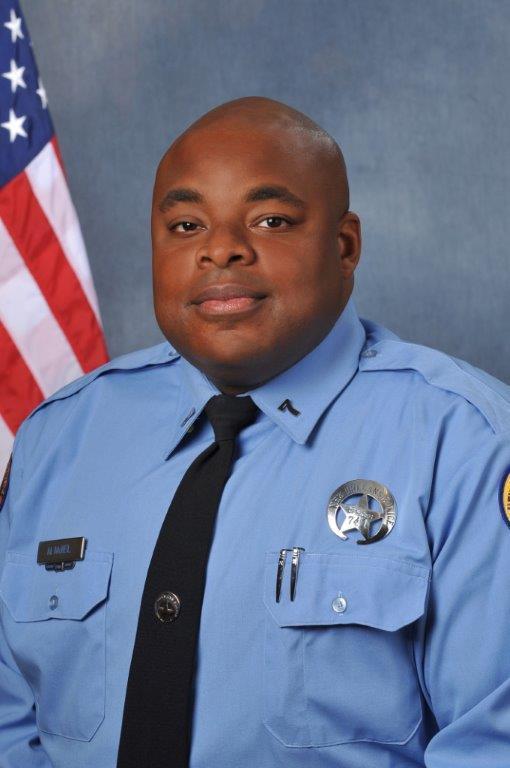 NOPD officers said at the vigil that McNeil was a beloved member of the department. They hope that people will line the streets of McNeil's funeral procession Saturday morning to pay their respects to the fallen officer.
Darren Bridges, the 30-year-old New Orleans who shot and killed the officer after McNeil tried to initiate a traffic stop, has been booked on the following charges: first-degree murder of a police officer, with possession of a firearm or weapon by a felon, illegal carrying of a weapon with controlled dangerous substance, possession of heroin, possession of crack cocaine and possession of Alprazolam.
A fund has been established to help his family with expenses. Donations can be made to the "Marcus McNeil Benefit Fund" account at any Whitney Bank.
Funeral services for McNeil are as follows: Visitation will be held on Friday, October 20 at D.W. Rhodes Funeral Home Chapel, 3933 Washington Avenue, from 5:30 p.m. to 7:30 p.m. Visitation will resume from 8 a.m. to 10 a.m. on Saturday, October 21, at Household of Faith Church, 9300 I-10 Service Road, with funeral services immediately following. Interment will take place at Mt. Olivet Cemetery, 4000 Norman Mayer Avenue.