This is an archived article and the information in the article may be outdated. Please look at the time stamp on the story to see when it was last updated.
METAIRIE, La. (WGNO)
– Two 19-year-olds were arrested in connection with threatening graffiti messages that were spray-painted on the walls of East Jefferson High School earlier this week. Jefferson Parish Sheriff Newell Normand held a press conference Friday afternoon to announce the arrests of Luis Rodriguez and Vrindaban Das. Both were booked into the Jefferson Parish Jail on charges of terrorizing, simple criminal damage to property and unauthorized entry.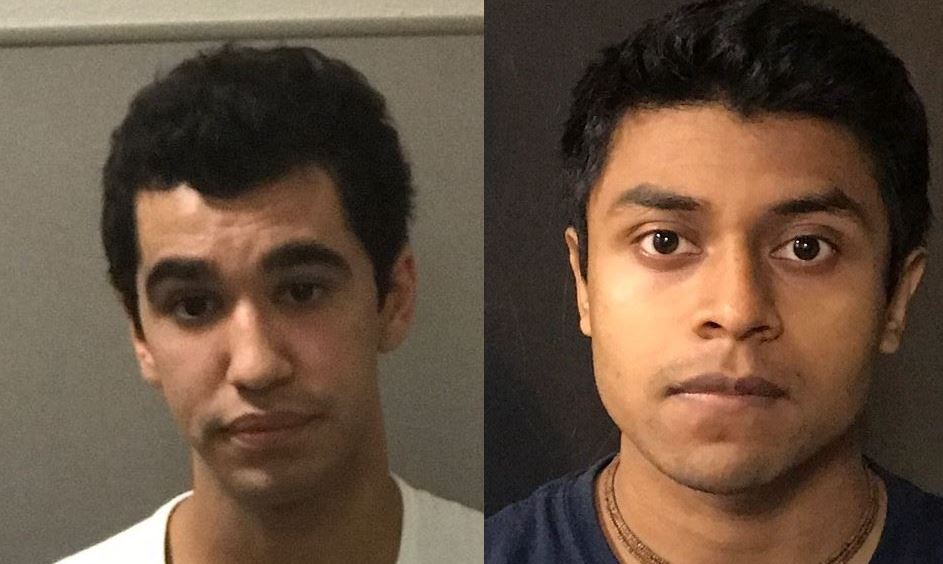 Normand said his detectives interviewed more than 100 students to learn the identity of Das. When deputies interviewed Das, he reportedly gave deputies Rodriguez's name as an accomplice. The graffiti, shown in a photo gallery below, prompted a heightened law enforcement presence at the school and concerns from students and parents. The sheriff said the suspects told detectives they did it "to get a rush and for the shock value." "Never have I realized or recognized how much of a knucklehead somebody could be," Normand said. "They actually said that the more outrageous or serious the writings on the wall would create a greater rush or excitement for the kids their age. Stupid is as stupid does." Normand said his office exhausted a lot of resources for this investigation in an effort to put parents' and students' minds at ease. Normand offered this message to the suspects and any others who would consider such an act: "Get a life!"