This is an archived article and the information in the article may be outdated. Please look at the time stamp on the story to see when it was last updated.
VIOLET, La.–  A WGNO viewer, Angela Usannaz Shockley sent us a Facebook message with a video shot by Lanell Stewart Mirabeau.  In this video you can see several coffins exposed.  These coffins are outside of the tombs in Merrick Cemetery on St. Bernard Highway in Violet.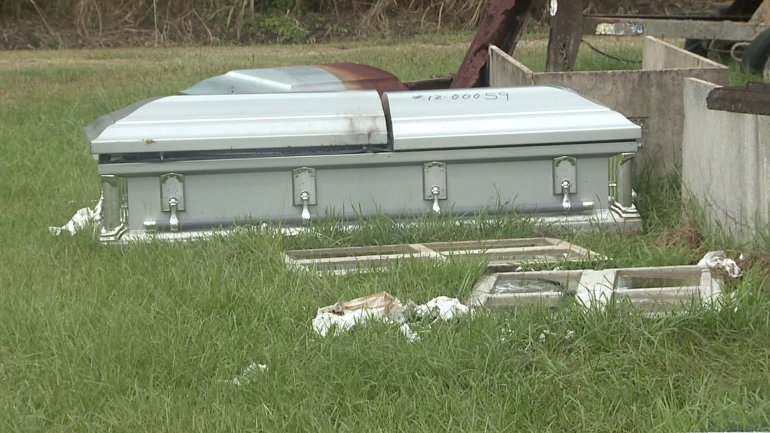 WGNO's Kenny Lopez went to go check it out and found the same thing.  There were tombs open with coffins exposed.  As of now, we are trying to figure out if this cemetery was vandalized and what's going on.   We contacted the Save Our Cemeteries organization to get more information and they told us that Merrick Cemetery is not in their jurisdiction.  They only handle cemeteries in New Orleans.  We'll be sure to keep you updated with any information we receive.
The St. Bernard Parish Sheriff's Office has been notified and is investigating.