This is an archived article and the information in the article may be outdated. Please look at the time stamp on the story to see when it was last updated.
Another winter-like night on the way across Louisiana!
Low temperatures running 10-20 degrees BELOW average for this time of year. Many spots on north of the Lake will see patchy frost overnight, with low temperatures 32-35. Protect sensitive plants & provide a warm place for the pets!
South of the Lake, many spots in the upper 30s-lower 40s. Dress warm for any overnight or early Saturday morning plans!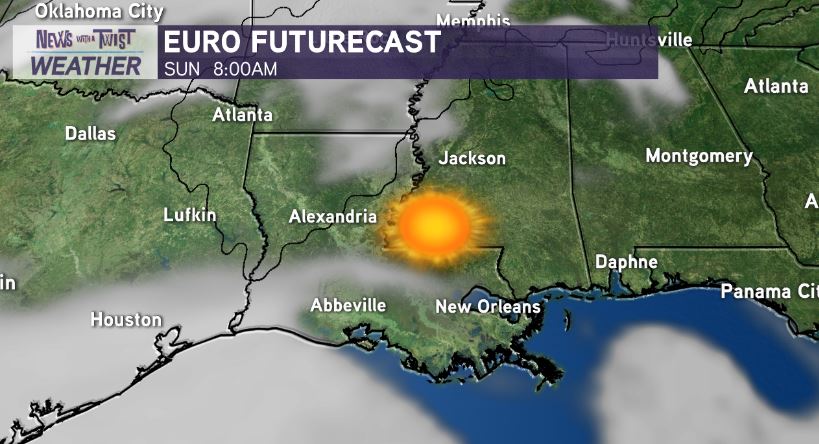 The weekend is looking GORGEOUS! A mix of high level clouds & sunshine, mild high temperatures in the upper 50s-low 60s, low humidity, and a light breeze.
NO RAIN through at least this upcoming Wednesday, with gradually moderating temperatures. Enjoy!